Exiled leader calls for 'strategic agreement' in independence camp
From Switzerland, former MP Anna Gabriel calls for "long-term view" of the political conflict with Spain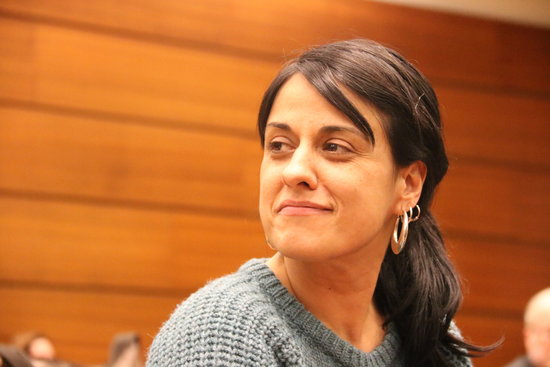 A former Catalan political leader currently in exile in Switzerland has called for a "major strategic agreement" in the independence camp, and an end to "mutual accusations."
Former spokeswoman for the left-wing, pro-independence CUP party, Anna Gabriel, told Catalan radio she is in favor of taking a "long-term view" of the political conflict with Spain.
Gabriel, who went to Geneva last February to avoid testifying in the Supreme Court, said she will stay in Switzerland "as long as it takes" to condemn the "repression" by the Spanish authorities.
She also explained she has stable employment in Geneva working in the field of labor law, which she described as "quite interesting," pointing out that she has gone back to what she was doing in Catalonia, before becoming a leading figure in the 2017 independence bid.
"Many limitations" to governing from exile
In the interview with the Catalunya Ràdio station, Gabriel echoed the view of jailed social leader, Jordi Cuixart, that the country cannot be governed only from exile or prison, and she said such circumstances place "many limitations" on doing politics.
Thus Gabriel argues for the various independence parties to sit and analyze the situation with "honesty, humility and without regrets," and to focus on the upcoming trial of political leaders so that the condemnation has a "boomerang effect" against the Spanish state.
Asked about recent comments by president Quim Torra, who did not rule out a unilateral declaration of independence should the jailed leaders be convicted, Gabriel stressed that what is required above all is a collective response that avoids "mutual accusations."