EU parliament strips Junqueras of MEP status
Speaker upholds electoral board's veto on jailed leader's mandate and will ask Spain to provide "name of the new Member"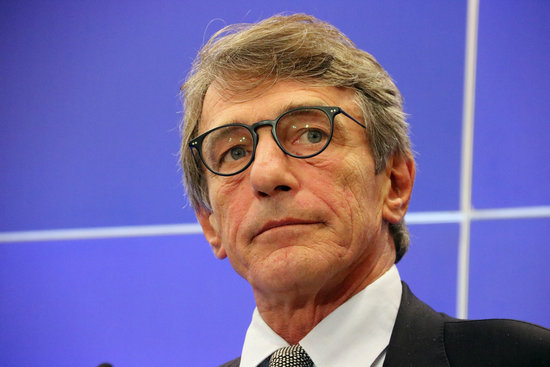 The European Parliament has endorsed this week's ruling by Spain's Supreme Court and announced that jailed Catalan leader Oriol Junqueras is no longer an MEP.
The ERC head will appeal the decision to remove him as an MEP to the General Court of the European Union.
In a statement on Friday, the EU chamber said Junqueras' mandate as an MEP "terminated with effect on 3 January 2020," when Spain's electoral board vetoed the jailed leader.
The Supreme Court denied Junqueras permission to take up his seat in the EU chamber, despite the European Court of Justice ruling that he had immunity as an MEP.
"It follows from the case-law of the Court of Justice that the European Parliament is obliged to take note without delay of the final decisions of the competent judicial authorities of the Member States," read the statement from the chamber's speaker, David Sassoli.
The statement acknowledged that Junqueras' mandate as an MEP "started on 2 July 2019 on the basis of the official declaration of the results of the elections by the competent Spanish authorities."
Sassoli says in the statement that he will officially announce the termination in the plenary session of the EU chamber on Monday, and that he will "ask the competent Spanish authorities to quickly notify to Parliament the name of the new Member."