EU Parliament president calls on Spain to 'align with' EU ruling on Junqueras' immunity
Sassoli says chamber to "evaluate the possible application" of the ruling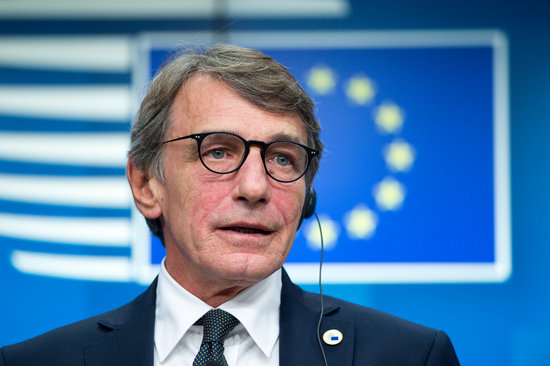 European Parliament president David Sassoli has called on the competent Spanish authorities to "align with" the European Court of Justice ruling announced on Thursday stating that jailed pro-independence leader Oriol Junqueras enjoyed parliamentary immunity from the moment he was elected MEP on May 26.
Furthermore, Sassoli has affirmed that the chamber he presides over will "evaluate the possible application" of this ruling, adding that he will not "accept any challenge to the rules on this issue."
Former Catalan vice president Junqueras was in preventive detention when the European election took place as the trial in Spain's Supreme Court on the failed 2017 independence bid was still ongoing.
Although the Esquerra Republicana politician was elected MEP by voters, Spanish authorities prevented him from taking up his parliamentary seat by not allowing him to leave prison to take Spain's constitutional oath.
According to Thursday morning's ruling, which Sassoli believes "has a direct impact on the composition of [the European Parliament]," Junqueras should have been permitted to take up seat.