EU advocate general to give opinion on Junqueras's immunity on Nov 12
Following Monday's hearing, European Court of Justice must now decide if jailed former vice president enjoys parliamentary immunity as elected MEP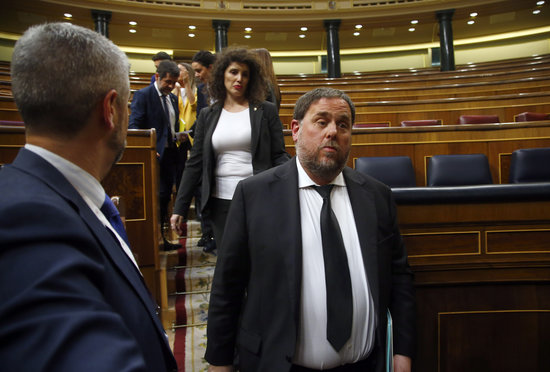 The advocate general of the European Court of Justice (ECJ) will give an opinion on the parliamentary immunity of jailed Catalan leader, Oriol Junqueras, on November 12.
The ECJ heard Junqueras' case on Monday, the same day that Spain's Supreme Court sentenced the former vice president to 13 years in prison over the independence bid.
Junqueras' lawyers referred his case to the ECJ after the Spanish authorities barred him from taking up his seat as an MEP that he won in the May European election.
The head of the pro-independence party argues that as an elected MEP, he should enjoy parliamentary immunity and so should be released from prison.