CUP only Catalan party pledging to push for Republic, says candidate Bel Olid
"It's not that we don't want dialogue with the Spanish state; it's that they've shown several times that they are not going to speak to us" says Olid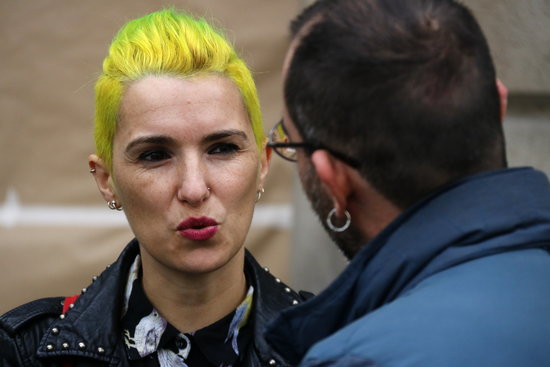 The anti-capitalist CUP is the only pro-independence party running in the December 21 election pledging that its representatives will push for a Catalan Republic, writer Bel Olid said in an interview with ACN. CUP candidate Olid thus distances her party from the two biggest parties supporting independence: the left-wing ERC party and president Carles Puigdemont's Together for Catalonia ticket.
"It's not been easy and it has become a very long process," said Olid, who added that CUP MPs would continue championing independence "together with the people in the streets, working daily to show Spain, Europe and the world that we really want a republic."
So far, though, leaving Spain has proven to be no easy task. Following a declaration of independence, the Spanish government triggered Article 155 of the Constitution and imposed direct rule in Catalonia, dismissed Puigdemont's executive and called a new election. Moreover, the October 1 referendum on independence was declared illegal by the Constitutional Court and on the day police officers cracked down on voters, leaving more than a thousand injured, according to the Catalan government.