Court reverses detention orders of pro-independence activists accused of terrorism
Judge still to decide whether to release the four detainees after deciding their defense lacked "essential information"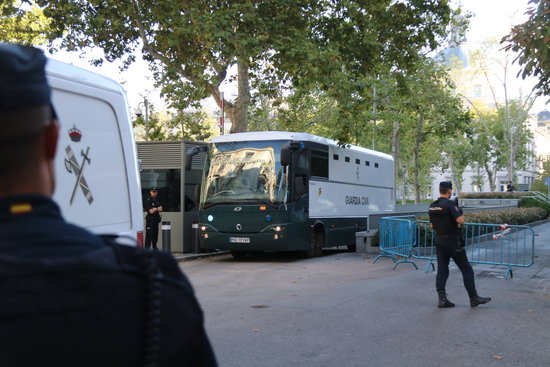 Spain's National Court has reversed the detention orders of four pro-independence activists accused of terrorism and held in Madrid after deciding that they lacked "essential information" for their defense in the hearing authorizing their detention.
For the moment, the four members of the Committees for the Defense of the Republic (CDR) protest group continue to be held while the judge overseeing their case decides whether they should be released, with a decision expected on Wednesday.
The court upheld the objections of the four detainees' lawyers, with the cases of two other suspects still under review. All six detainees were among nine activists arrested by the Guardia Civil military police in a major operation at the end of September.
The pro-independence Alerta Solidària group, which is providing the detainees with legal support, welcomed the news, but criticized the court for a "new legal ploy" aimed at keeping the detainees locked up despite having reversed their detention orders.