Court partially suspends motion in favor of self-determination and rejecting monarchy
Spain's Constitutional Court warns of legal consequences if the Catalan parliament disobeys ruling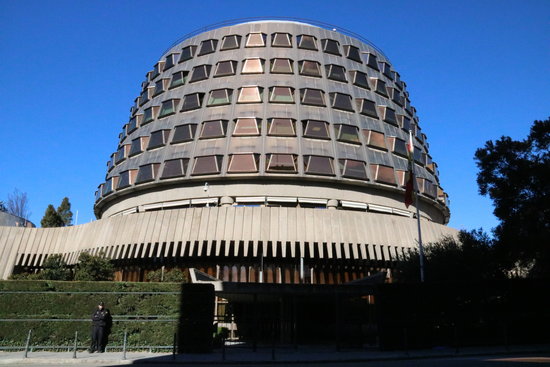 The Constitutional Court has suspended part of the Catalan parliament's resolution defending self-determination and rejecting the monarchy after admitting the Spanish government's appeal against it, warning of potential legal consequences if the ruling is disobeyed.
The motions were passed by Catalonia's chamber on July 25, following a unionist Ciutadans-proposed plenary session on "the real Catalonia."
Pro-independence parties Junts per Catalunya, Esquerra Republicana, and CUP voted in favor of the text.
It is not the first time that the Constitutional Court has ruled resolutions on the Spanish monarchy as illegal – the judges in Madrid also blocked a resolution in July urging the abolition of the institution, denouncing it as "outdated and anti-democratic."
Parliament speaker calls censorship
Catalan Parliament speaker Roger Torrent reacted to the Constitutional Court warning with criticism of Spain's acting president Pedro Sánchez.
Torrent said that Sánchez wanted to "censor" the chamber, and urged him to "do politics," making reference to the political deadlock in Catalonia.
Torrent's predecessor as speaker, Carme Forcadell, received similar warnings to those given to Torrent today from the Constitutional Court.
She has now spent over a year and a half in provisional detention for her part in the 2017 independence push, namely allowing debates and votes to be held in Parliament regarding the referendum.