Conservative PP to organize demonstration against amnesty in Madrid
People's Party, Vox, and Ciudadanos also give support to unionist protest organized in Barcelona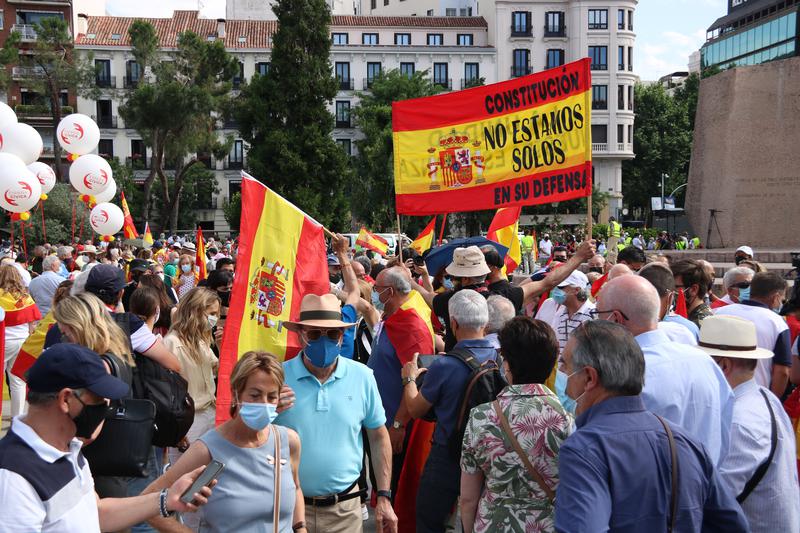 The conservative People's Party (PP) will organize a demonstration in Madrid against amnesty on the weekend of September 23-24.
The general secretary of the party, Cuca Gamarra, made the announcement in an interview with Antena 3.
The "great event" will take place on the weekend before the investiture debate of PP leader Alberto Núñez Feijóo on September 26 and 27 to show the "rejection" to "any instrument that can be proposed outside the law" such as amnesty.
People's Party figures say a potential amnesty is an instrument that "has no place in the constitutional framework."
An amnesty law for Catalan pro-independence leaders has been one of the biggest talking points in national politics for weeks now ever since the results of July's election left a hung parliament, giving pro-independence parties the power to potentially name Pedro Sánchez Prime Minsiter again.
To do so, former Catalan president and Junts MEP Carles Puigdemont has set an amnesty law as a prerequisite for any negotiations on giving his party's support to name the Socialist candidate PM for another legislature.
Puigdemont showed he was open to the idea of support Sánchez's bid, but warned he was also ready for new elections if an "historic agreement" could not be reached.
The People's Party will also support the unionist march organized by Societat Civil Catalana in Barcelona on October 8, which will also feature the president of the Madrid region, the People's Party's Isabel Díaz Ayuso.
Far-right Vox and Ciudadanos have also announced that they will support the Barcelona demonstration.