Catalonia's 2017 independence referendum: a timeline
Nearly 2.3 million ballots were cast on October 1, 2017, but the day was marred by brutal police violence leaving over 1,000 injured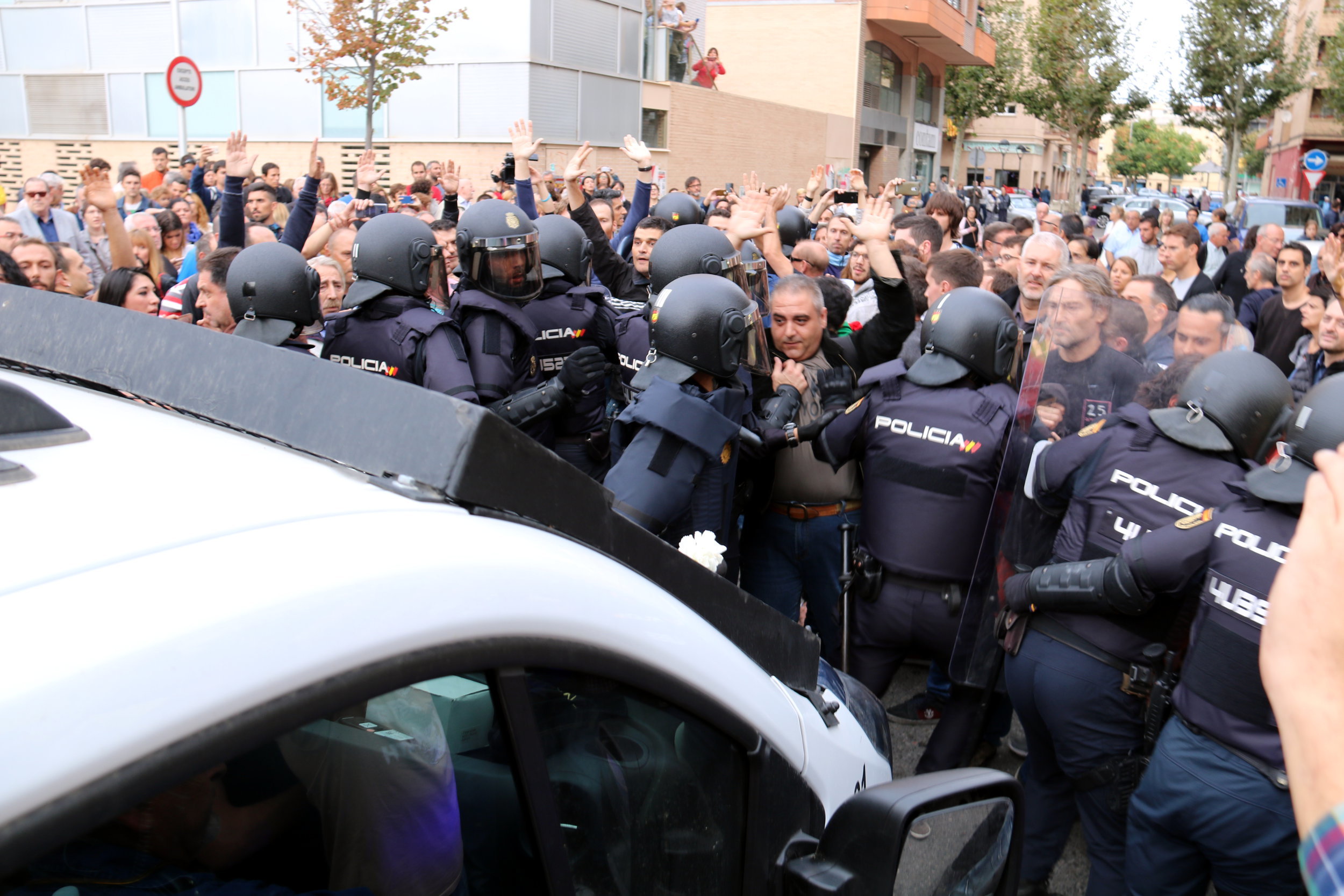 October 1, 2017 is arguably the most significant date yet in the story of Catalonia's independence movement.
The pro-independence government organized a referendum that asked citizens, "Do you want Catalonia to be an independent country in the form of a Republic?" Spain's Constitutional Court had declared the vote illegal prior to the day, but Catalan independence leaders pushed ahead with the referendum regardless.
Five years on, the fallout of that day is still being felt strongly. The independence movement is divided and without a shared pathway forward. What happened that day is key to understanding the political landscape of the country today.
Check out our podcast published exactly 5 years after the vote:
For many, referendum day actually began the night before, on September 30, 2017. Amid a climate of uncertainty, excitement, and nervous tension, hundreds of people organized social and cultural activities in schools and community centers the night before the vote in order to stay there overnight to make sure that polling stations remained open.
Here's a rundown of how the day that still shapes so much of Catalan politics five years later unfolded.
5am – Around 60 vans from the Spanish Guardia Civil police force leave the Port of Barcelona, where they had been staying for days, waiting to put a stop to proceedings.
Queues start to form in front of polling stations all around Catalonia. Ballot boxes, hidden up until then by groups of volunteers, start to arrive.
7am – The Catalan government makes an unexpected announcement to try to circumvent possible referendum suppression. They inform that citizens would be able to cast their ballots at any polling station, as the census was deemed "universal."
8am – One hour before the polling stations open, the Spanish Guardia Civil police force tweet a message with article 1.2 of the Spanish Constitution, which many read as a warning to Catalans that wanted to vote: "The national sovereignty resides in the Spanish people."
Before 9am – Police begin their efforts to crack down on the referendum. The CEIP Ramon Llull school in Barcelona is the stage for some of the tensest scenes, with dozens of officers in riot gear forcibly trying to stop the vote.
At other locations, people stand in line watching the first videos of police violence emerge on social media.
9am – Polling stations where high-ranking politicians were expected to vote are especially targeted by police operations. Shortly after polling opens, law enforcement officers shut down the polling station where the then-Parliament Speaker, Carme Forcadell, was expected to cast her ballot. She ultimately did it in another location.
Guardia Civil officers raid the polling station of Sant Julià de Ramis, in Girona, where then-president Carles Puigdemont intended to vote. Hundreds of cameras, many from international TV channels, broadcast the police operation live, images that cause shock across the globe. Puigdemont ended up voting in a small town nearby.
12.30pm – FC Barcelona, one of the most internationally well-known Catalan institutions, condemn the events they said were aimed at preventing citizens from "exercising their democratic right to free expression." To show their rejection of the violence, they play their home La Liga game that afternoon against Las Palmas in an empty Camp Nou stadium, with the eerie images beamed to millions across the world.
Afternoon – Most of the police actions occurred in the morning, and by the afternoon, they had finished. All in all, there were police operations seen in 625 different locations. In 77 of those, there was violence.
Videos of that day go viral around the globe. One of the most dramatic ones is filmed at the IES Pau Claris school, in Barcelona. In videos, officers are seen pushing voters down a flight of stairs, one woman is grabbed by the face and hair, and others are kicked, dragged, and beaten.
8pm – Ballots close with 2,286,217 participating in the vote, a turnout of only 43.03%.
Around midnight – Results start to come in. Of all votes cast, 2,044,038 people voted in favor of independence (90.18%), while 177,547 voted against it (7.83%). A total of 19,719 votes were declared void (1.98%). Scenes of jubilant celebration take over many polling stations.
Catalan health authorities later reported that 1,066 people had been treated for injuries sustained from Spanish police actions to stop the vote.