Catalonia skeptical of Spain's congressional 'Operation Catalonia' smear campaign committee
Catalan government says investigative group is "late and will likely not work well"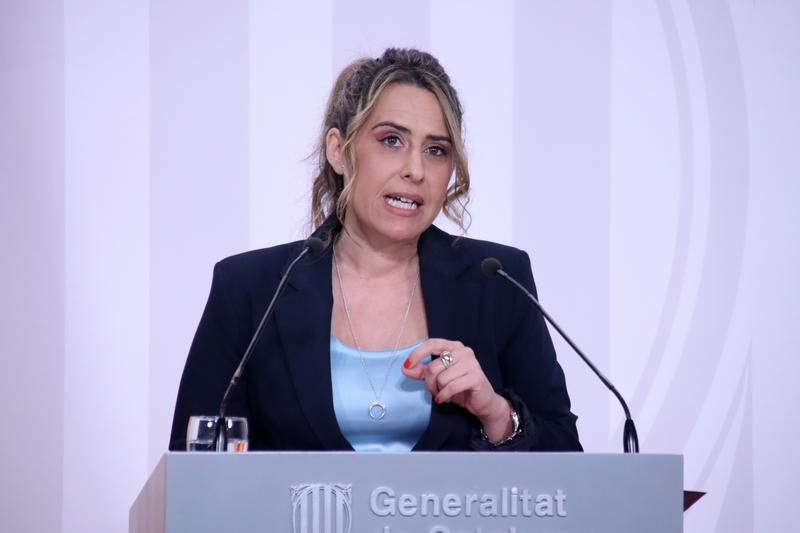 The Catalan government "has little faith" in the Spanish Congress' 'Operation Catalonia' investigative committee, which was created on Tuesday after initially being approved last September, will get to the bottom of the alleged smear campaign against members of the pro-independence movement under former conservative prime minister Mariano Rajoy.
"We'll see if it's 'late and bad', as the saying goes," Catalan government spokesperson Patrícia Plaja said on Tuesday after the weekly cabinet meeting. "At the moment it is late and will likely not work well."
According to her, the committee will investigate incidents that authorities have been aware of since 2012 and that "neither the Socialists nor the conservative People's Party" have had any interest in.
The new congressional committee headed by pro-independence PDeCAT's Ferran Bel was created on Tuesday after renewed calls for accountability in early March following a joint Crónica Libre and La Vanguardia report on the origins of the supposed strategy by which People's Party officials and Spanish National Police allegedly blackmailed sources to secure compromising information on opponents.
Political parties now have until Wednesday evening to put forth their work plan proposals and suggest names of people they would like to attend hearings and give testimony.
Bel admitted that it would have been "desirable" if the committee was "established earlier," and underlined the need to "be a bit diligent with the processing."
He also predicted that the campaign for the May local elections will interfere with the calendar of the committee, and he did not rule out that the work could last into July.
Members of the Socialist Party, Unidas Podemos, and two from the People's Party will also form part of the board.