Catalonia proposes solo 2030 Winter Olympics candidacy
Government to take "opportunity" to host sports competition despite final decision depends on Spanish Olympic Committee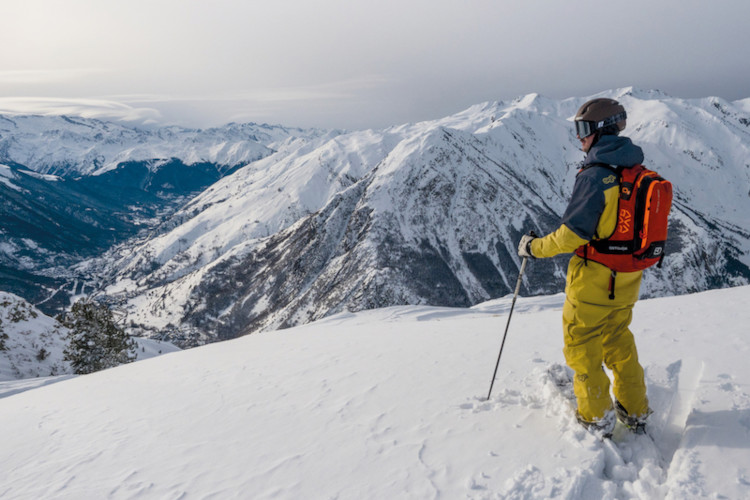 The Catalan government has proposed to present a solo 2030 Winter Olympics bid, after a joint candidacy with the neighboring region of Aragon was not accomplished. The decision, however, does not only depend on the executive, but also on the Spanish Olympic Committee (COE).
On Thursday afternoon, Catalan presidency minister Laura Vilagrà announced the candidacy project after meeting with local authorities and winter sports federations' presidents.
The goal is not to lose the "opportunity" to bid and host a Winter Olympic Games in 2030, but as the decision does not only depend on the Catalan government, the project could set the first stones for a 2034 candidacy.
In June, the Spanish Olympic Committee (COE) and the Spanish government ruled out a 2030 Winter Olympics bid in the Pyrenees of Catalonia and its neighboring region, Aragon.
The lack of consensus between the COE and Catalan and Aragonese authorities over the distribution of competitions frustrated the project.
However, the organization's president, Alejandro Blanco, said in a press conference on June 21 that the path of a shared bid for 2030 between Catalonia and its neighboring region, Aragon, was now over. But, Blanco "opened the possibility" for a future solo Catalan bid for the Winter Olympics, but confirmed that it would have to wait until at least 2034.
Sports competitions in Barcelona, Bosnia, and France
The joint candidacy with the Aragon region expected each territory to host different sports competitions.
Now, the Catalan government is proposing for Bosnia and France to be part of the candidacy, so some of their installations could be used during the 2030 Winter Olympic Games if the bid ended up being successful.
The project also expects to build a new slope for the speed skating competition in the Fira de Barcelona exhibition center.
FC Barcelona's new Palau Blaugrana and the Badalona Olympic stadium would host ice hockey matches and skating will be done in the Palau Sant Jordi hall.
Curling, which was supposed to be celebrated in Aragon, would be held in the southern seaside town of Gavà, near Barcelona. The government would build a new winter sports center with a capacity for up to 3,300 people.
Biathlon and cross-country skiing would also take place in Catalonia, as opposed to Aragon. In both cases, competitions would be held in the Baqueira-Beret ski resort.