Catalan president urges Spain to take action against "increasing violence"
Quim Torra warns of "violent groups" in operation, in reference to recent incidents involving Spanish police officers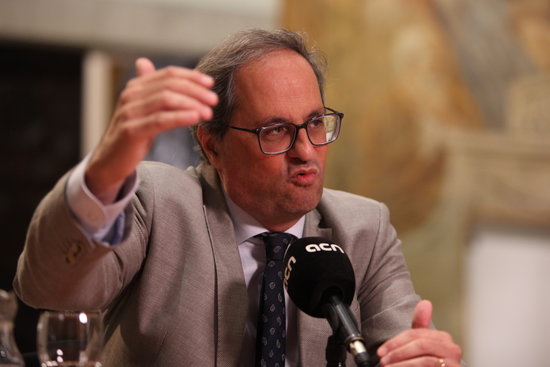 The Catalan president has urged the Spanish home affairs minister to take action against "increasing violence" displayed by "violent groups" in Catalonia.
Last weekend, Catalonia's Mossos d'Esquadra police identified a group of 14 people who were removing signs of solidarity with jailed political leaders. The group had box cutters, hooks, dark clothes, handkerchiefs, and maps of several towns marked with some routes. One of the individuals caught is a Spanish Guardia Civil police officer.
In a letter sent to Madrid on Wednesday morning, Quim Torra demanded that Fernando Grande-Marlaska "allocate responsibilities" following the events.
According to the Catalan leader, all evidence points to a Guardia Civil officer cooperating with such "armed and organized groups."