Catalan president calls for Catalangate information to be declassified
Pere Aragonès: CNI's admission that 18 people were spied on with court approval makes events "even more serious"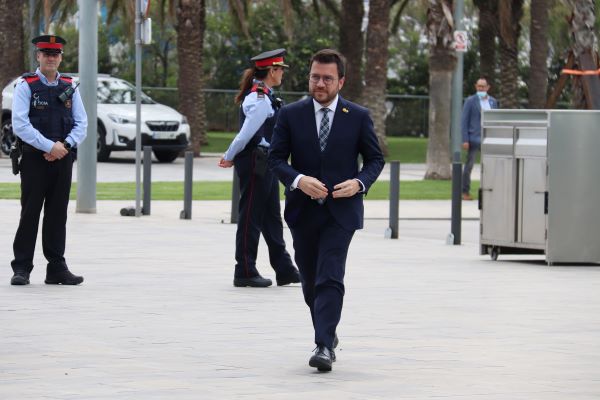 Catalan president Pere Aragonès has called for the information that was discussed regarding the Catalangate espionage affair in a congressional official secrets meeting in Madrid on Thursday to be declassified as well as for there to be resignations over it.
Much of what was discussed has already been made public, such as an admission from the Spanish intelligence agency, or CNI, that 18 pro-independence figures – including Aragonès himself as well as close associates of former president Carles Puigdemont – were spied on with Supreme Court approval.
The Citizen Lab research group report, however, cites over 60 victims of Pegasus and Candiru spyware with ties to the independence movement.
These revelations make the espionage "even more serious," the Catalan president said in a statement that was released hours after the meeting.
"This is a flagrant violation of the rights to privacy and participation in politics and institutions," the statement reads.
The Spanish government, in response, has claimed "it didn't know nor did it have to know anything" about the decision to spy on Aragonès in 2019 and insisted it continued to be in favor of dialogue.
Catalan authorities put the 'Taula de diàleg' meetings on the issue of independence on hold after news of the espionage broke on April 18.