Catalan Parliament to declare independence following 'yes' victory, president says
At least 893 people were injured following Spanish police violent crackdown on voters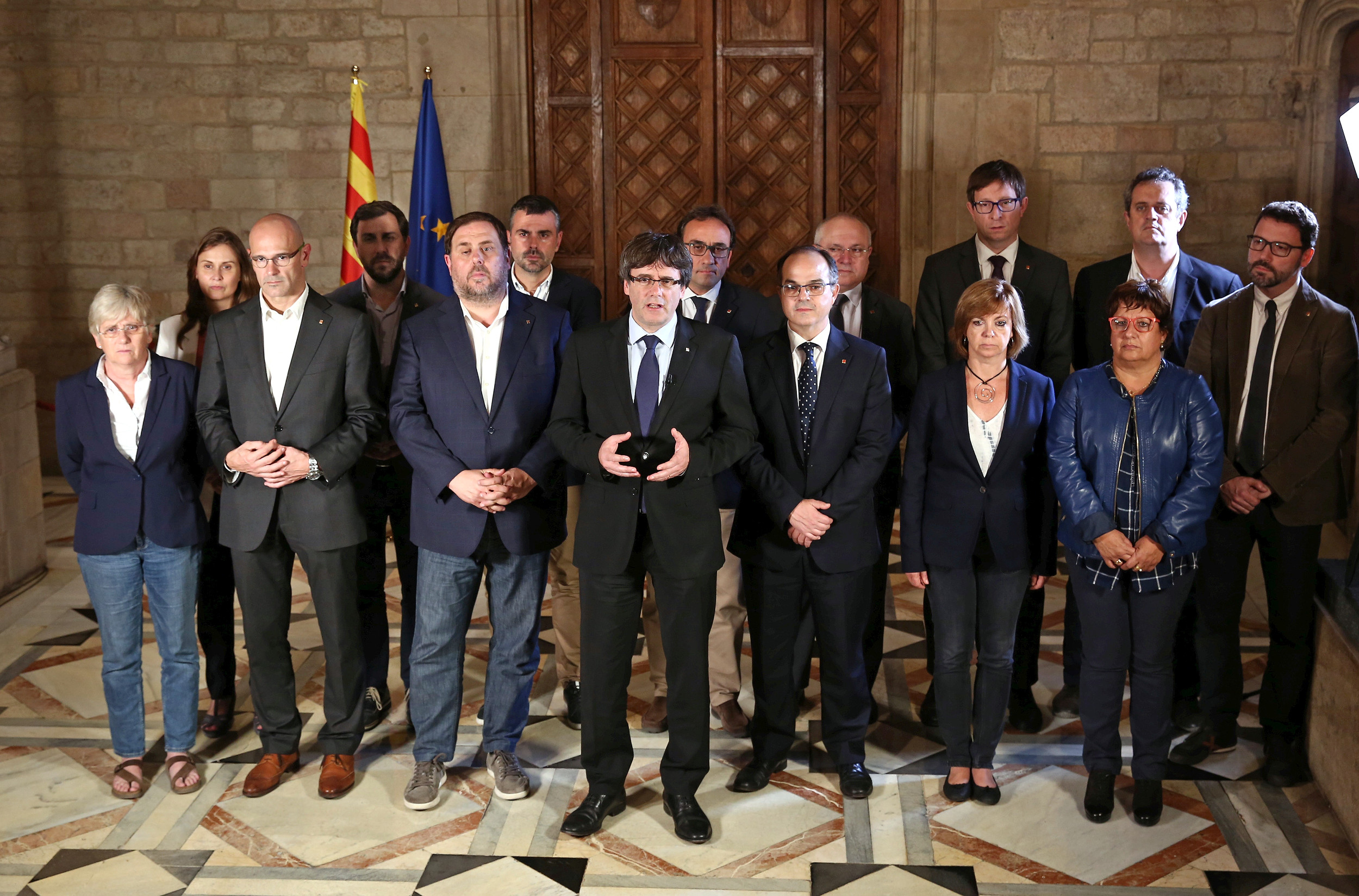 Catalan Parliament will go ahead with plans to declare independence following a "yes" vote victory in the October 1 referendum, Catalan president Carles Puigdemont said on Sunday. The Catalan government thus doubles down on its challenge to the Spanish government, after a day of unprecedented, dramatic events. Spain's police violently cracked down on voters, leaving at least 893 injured.
Puigdemont, alongside the entire Catalan government, announced that "the right to be an independent state has been won." He says the referendum will be communicated to the Catalan Parliament so that it can act according to the referendum legislation recently passed in the chamber, which states that independence will be unilaterally declared, should the "yes" vote win.
Indeed, the "yes" vote did win the referendum with 90% of votes, according to provisional figures given by the Catalan government. In total, 2,262,424 ballots were cast: 2.02 people voted "yes," and 176,566 voted no. There were also 45,586 blank votes and 20,129 null ballots.