Catalan crisis causing problems for Rajoy over budget plans
Spanish government fails to acheive necessary support from key party due to situation in Catalonia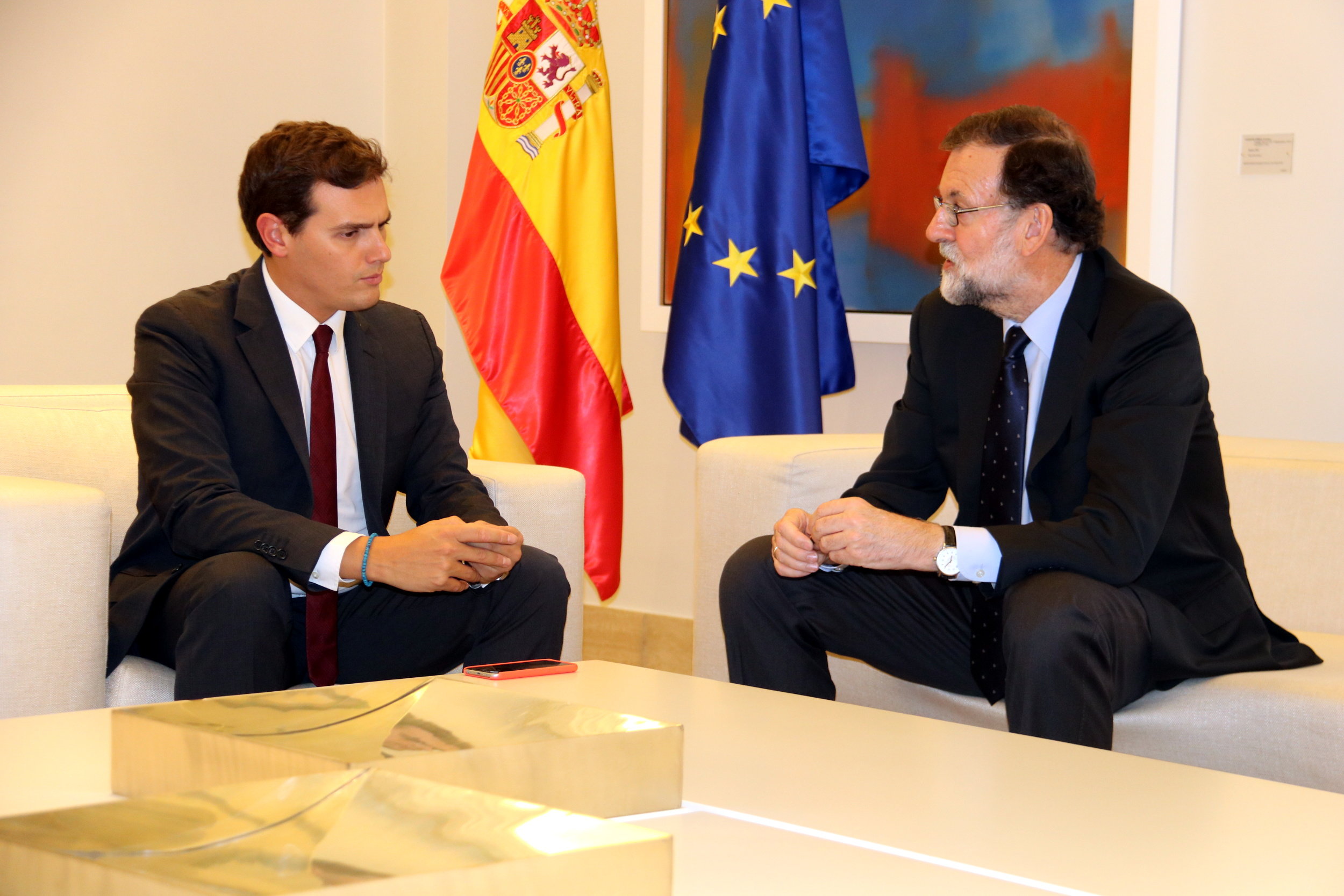 The Spanish government is still short of support to be able to pass its budget plan for 2018, as not all parties are in agreement over the matter due to the ongoing situation in Catalonia.
The leader of Ciutadans, Albert Rivera has announced that it reached an agreement with Spain's ruling party the PP. Despite this, as it stands the Spanish government will not be able to pass the budget in the chamber. It lacks the support of the centre-right Basque Nationalist Party (PNB, which has been outspoken in its criticism of Spain's actions in Catalonia and demanded the release of jailed Catalan leaders.
"If PP and Rajoy want stability and want budgets, they have to open the door to politics in Catalonia. As long as they don't do this, there is no way they can count on the support of the PNB," the PNB president, Andoni Ortuzar stated via Twitter.
Minor parties such as PNB are often the go-to for main parties in the Spanish chamber in order to make up votes to pass various motions.
PNB is based in its heartland the Basque country, which has its own long, and often bloody history of a struggle to become independent from Spain. The party has previously stated that they respect Catalonia's independence declaration last October, and flatly rejected the application of Article 155 of the Spanish constitution.
Against Article 155
"Our opposition to Article 155 is a question of principles; we cannot accept it. We want Catalan institutions to be governed by their legitimate representatives, and that the self-government of Catalonia is in the hands of Catalans," stated PNB president Andoni Ortuzar on Twitter.
After the article was applied, following Catalonia's declaration of independence in the parliament, Spain stripped the country of its autonomy. Through its consitutional laws, Spain sacked the Catalan government and forced a snap election. As long as the article is being enforced in Catalonia, PNB maintains that "it has no plans to begin negotiations over the budget."
After the arrest of Carles Puigdemont in Germany, Ortuzar also took to social media to express his support for the deposed Catalan president. "We are with you president Puigdemont," he tweeted.
Over three months on from the December 21 election called by the Spanish government, Catalonia remains without an operational president. Two proposed candidates, Carles Puigdemont and Jordi Sànchez were blocked by Rajoy's government, and a third Jordi Turull, failing to achieve all the votes needed to be sworn in, before he was sent to prison the day after the investiture debate by the Spanish Supreme Court.
"With the seriouness of the politcal, legal, and human situation in Catalonia, it seems to us to be frivolous and irresponsible to talk about budgets," PNB sources stated.
The Spanish government is to meet on Tuesday to approve the budget, yet without PNB's support it won't be able to finalize the process.