Barcelona city council backs amnesty for independence activists and self-determination
Pro-independence parties JxCat and ERC support declaration alongside anti-austerity Barcelona en Comú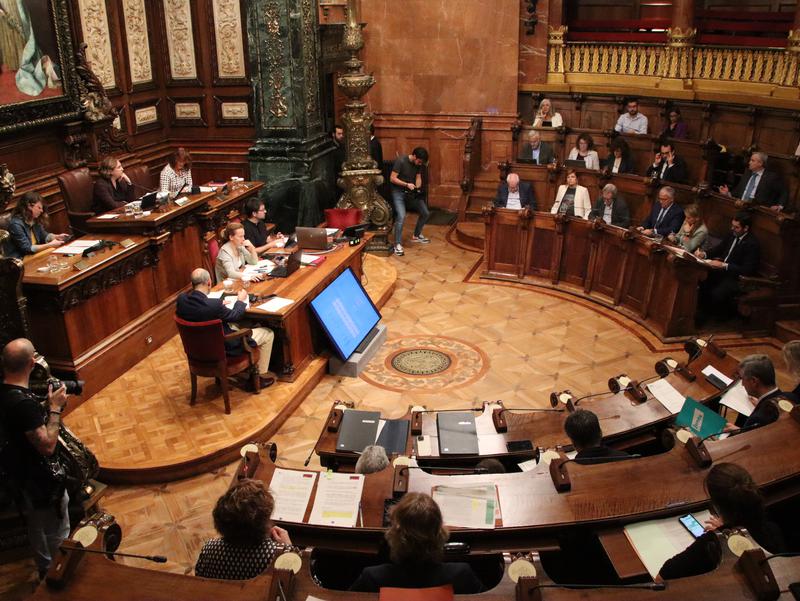 Barcelona city council greenlighted a declaration in favor of amnesty for independence activists and self-determination on Friday. The text was approved with the votes from pro-independence parties, Junts per Catalunya (JxCat) and Esquerra Republicana de Catalunya (ERC) alongside anti-austerity Barcelona en Comú (BComú), which mayor Ada Colau represents.
The Socialists, Ciudadanos, People's Party, and Valents, a force created by former French PM Manuel Valls, back in 2019, all voted against the declaration.
The text was debated during an extraordinary council session after the ordinary one because ERC and JxCat requested it.
The document sees Barcelona city council defending amnesty for independence activists "as an understanding of the need to find a collective solution that can apply to all of those who are in exile, charged, or retaliated," the text reads. The declaration also backs self-determination "as the way to have a democratic resolution based on the respect to the Catalan society of their right of self-determination."
BComú added a third point to the declaration urging for dialogue between institutions for a reform of the criminal code to be intensified. This way, authorities will avoid "repression of political ideas that have to be expressed and defended in absolute democratic freedom," the anti-austerity party added.