Amnesty law still being analyzed, says EU Commissioner for Justice
Didier Reynders confirms letter to Spanish government was not meant to "express any concern"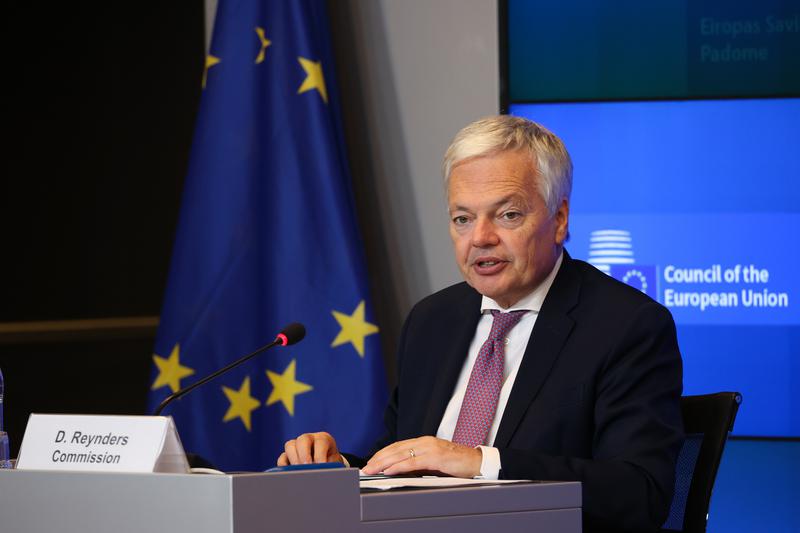 The European Commission is still "analyzing" the text of the amnesty law that could absolve pro-independence figures for various actions over the last decade, Didier Reynders, the EU Commissioner for Justice, confirmed on Wednesday.
Reynders said he would not be commenting on the matter until the EU body issues a legal opinion.
The European Commission requested "detailed" information about the bill, which the Spanish government sent to Brussels this Tuesday, after it was registered in Spanish Congress.
Before entering a meeting with European affairs ministers in Brussels on Wednesday, Reynders stressed to reporters that the letter to the Spanish Government asking about the amnesty law was not meant to express "any concern."
"The request was solely sent to get the text," the EU commissioner insisted.
Reynders added that he will meet with the Spanish government "as soon as possible" once the European Commission's legal services has finished analyzing the law. The goal would be to "analyze the situation," said Reynders, who hopes a meeting can take place within a couple of days.
"But at the moment, the Commission is still analyzing the text," he emphasized, as the bill was received by the EU body 24 hours ago.
An amnesty law absolving figures involved in Catalonia's independence push over the last decade – including the 2017 referendum outlawed by Spain – is one of the key aspects of post-electoral deals that the Socialists have agreed upon with pro-independence ERC and Junts.
In return, the Catalan parties have promised their support to re-elect Pedro Sánchez as prime minister.