Almost half of Catalan MPs snub King's opening of parliament
Felipe VI says 'Spain must be of all and for all'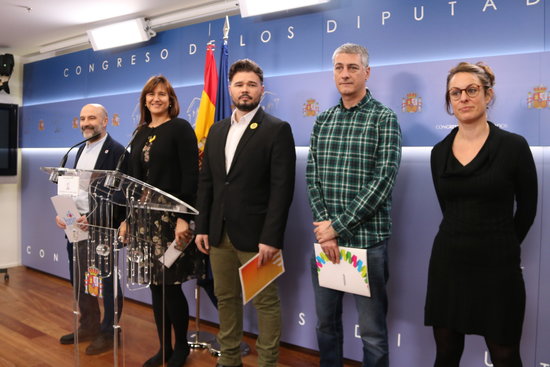 Pro-independence parties Esquerra, Junts per Catalunya and CUP boycotted King Felipe VI's speech at the opening of the new parliamentary session in Madrid on Monday.
Before the official opening got underway, the three Catalan parties, along with Basque EH Bildu and Galician BNG, read a manifesto entitled, 'We Have No King. Democracy, Liberty, Republics.'
In their address to Congress they denounced the king, saying he "does not represent" them, and emphasised that he was "not a valid interlocutor" on the democratic path to which they aspired.
The pro-independence republican parties described the monarchy as "an anachronistic institution inherited from Franco's regime that is based on the goal of maintaining and imposing the unity of Spain and its laws, thereby denying the civil, political and national rights" of Catalonia, the Basque Country and Galicia.
In his speech, Felipe VI defended the Spanish constitution, saying it was born out of "dialogue and agreement" and that it respected territorial diversity.
"Spain cannot be some [people] against others. It must be of all and for all," the king added.