Ada Colau expected to renew her post as mayor of Barcelona
71.43% of Barcelona en Comú's consulted members voted in favor of reaching an agreement with Socialists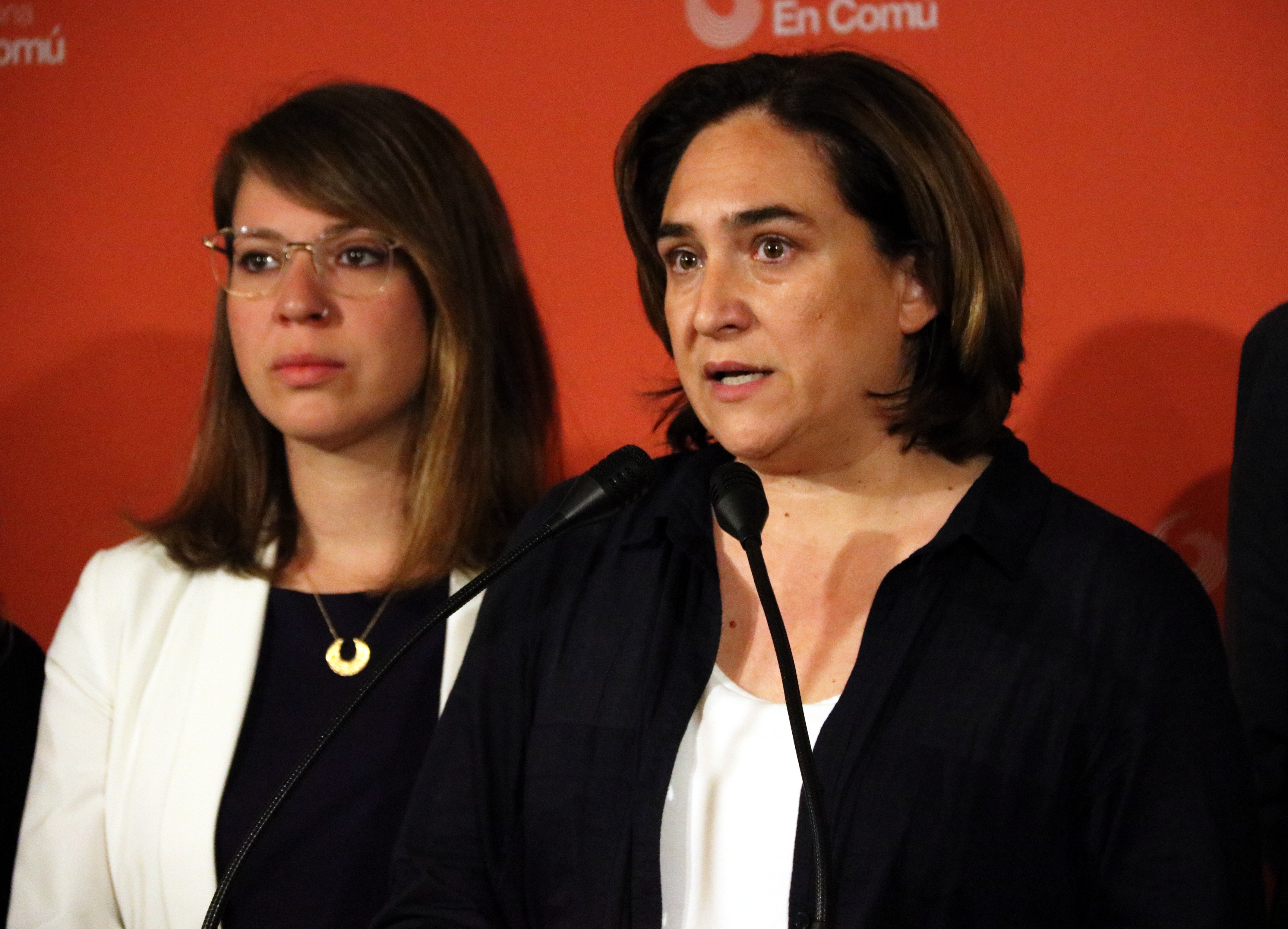 Over 71% of the members of Ada Colau's BComú party consulted on how the acting Barcelona mayor should proceed voted on Friday for a coalition with the Socialists.
Colau's party decided to appeal to its members after days of talks between the city's political parties had failed to produce any agreements that would lead to a new city government.
Esquerra-Socialist rift
Although Esquerra's Ernest Maragall narrowly won the May 26 local election, he lacks enough of a majority of votes in the chamber to be confirmed as mayor on Saturday.
While Colau is willing to work with Maragall's ERC party, the pro-independence candidate ruled out Colau's preference for a leftwing coalition that would include the Socialists.
At the same time, the Socialists offered to support Colau as mayor in a coalition that would depend on the unconditional offer of votes of former French prime minister, Manuel Valls.
With ERC unwilling to work with the unionist Socialists, and with BComú's "many doubts" over depending on the center-right Valls, Colau's party decided to appeal to its members.
On Friday morning, Colau told Catalan television that if her party retained control of the city council, she would not have to depend on the votes of Valls.
Colau pointed out that many issues, such as the budget, did not depend on a single party majority, and that she would be willing to talk to all parties "always beginning with ERC."
A few hours before the vote concluded, Maragall urged Colau to withdraw her bid to be mayor and to begin new talks about discussing the possibility of sharing the post.
"Let's talk about it seriously," suggested the ERC candidate, who suggested a formula in which he and Colau could take turns serving as mayor for two years each.
Jailed Forn registers as councilor
Earlier in the day, former minister Joaquim Forn, who is custody while undergoing trial over the 2017 independence bid, arrived at Barcelona city hall to register as a councilor.
Despite being jailed in the Madrid region, Forn was the main candidate for the pro-independence Junts per Catalunya party (JxCat) in the May 26 local election.
Forn arrived accompanied by Catalan Mossos d'Esquadra police officers and spent 50 minutes registering before being taken to the Brians 2 prison, where he will spend the night.
The former interior minister will return on Saturday to attend the inaugural session of the city council before being taken back to the Soto del Real prison near Madrid.