10 days to sign Queen Elizabeth's book of condolence at British consulate
High-profile Catalan politicians honor monarch in Barcelona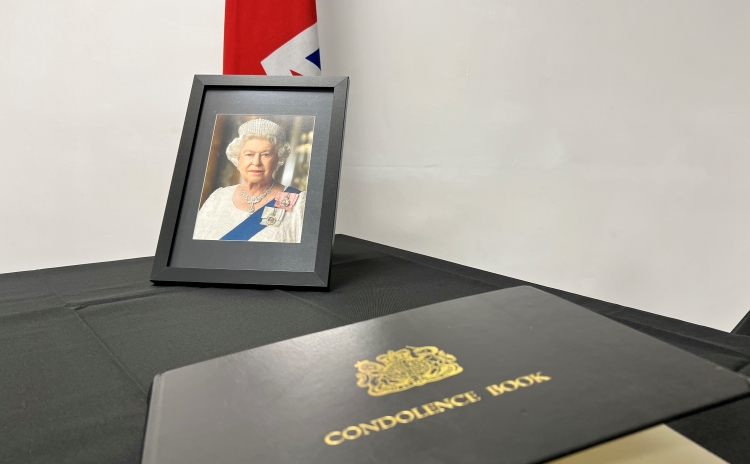 The British Consulate General in Barcelona has set up a book of condolence for people to pay their respects to the late Queen Elizabeth II, who passed on Thursday.
It will be open to the public until September 16 coinciding with the 10 days of national morning that have been declared in the United Kingdom.
Catalan vice president Jordi Puigneró and foreign minister Victòria Alsina went to the consulate on Friday, where they were greeted by the consul general, Lloyd Milen.
"The links between Catalonia and the UK are deep," Alsina told Catalan News. "Queen Elizabeth II has served for 70 years with devotion the four nations of the United Kingdom and also all the countries that are part of the Commonwealth."
Alsina also highlighted the late monarch's "strong defense of the democratic values."
The vice president was the first person to sign the book in Barcelona, followed by the foreign minister, but a few others – such as deputy Barcelona mayor Jaume Collboni – trickled in after them.
The British Consulate General serves the 30,000 Brits in Catalonia as well as those in the neighboring region of Aragon and Andorra.
It is located on the 13th floor of Avinguda Diagonal, 477, not far from Plaça Francesc Macià square, and is open from 10 am to 3 pm.