International observers from Quebec raise concerns over Catalan trial
Members of Canada's Research Institute on Self-Determination of Peoples say Supreme Court might be infringing defendants' rights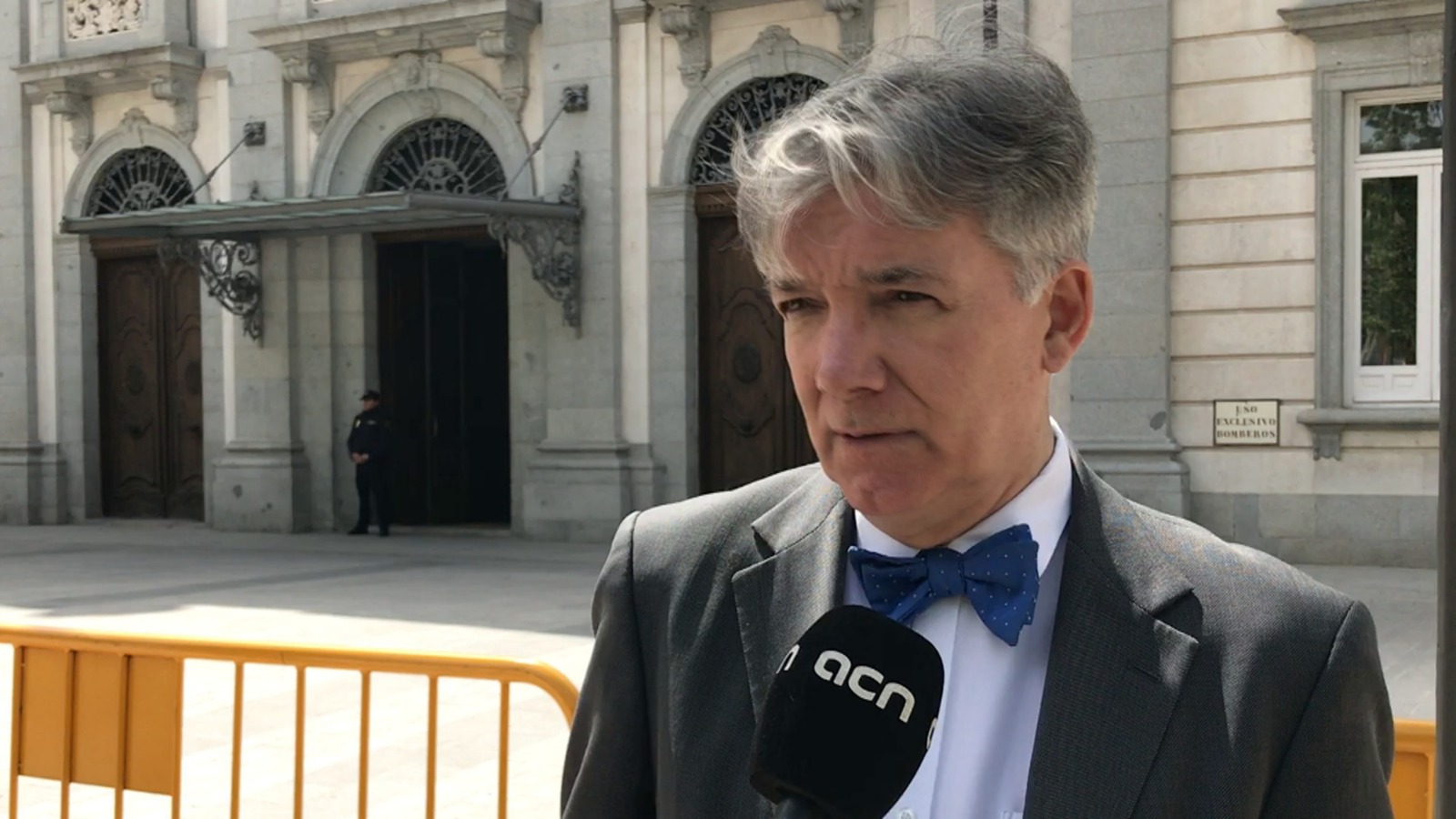 International legal experts from a Quebec research institute raised concerns on Wednesday about the trial of Catalan independence leaders in Spain's Supreme Court.
Observing day 33 of the trial, professor of international and constitutional law at the Montreal University, Daniel Turp, expressed his concerns about possible rights infringements.
"We believe there are issues relating to human rights, to the protection of the rights of the accused, and maybe the larger issue of freedom of expression, of association, maybe even the issue of the right of self-determination of the Catalan people," he told Catalan News.
Wednesday's session saw the testimony of some 20 police officers who were involved in operations to stop the referendum on October 1, 2017, in the Catalan city of Lleida.
Turp, who is president of the Research Institute on Self-Determination of Peoples also questioned court president Manuel Marchena's handling of the case, saying his "attitude towards the defense prosecutors seems unacceptable from a human rights perspective."
The fact that "the defense prosecutors cannot ask all the questions they would like to ask" casts doubt on "the impartiality of the president and the court itself," suggested Turp, who added that this impacts "the legal rights of the accused."
Turp's colleague at the research institute in Quebec, Stéfanie Tougas, also raised concerns about the treatment of the defendants, 12 Catalan politicians and activists who are charged with rebellion and sedition for organizing the 2017 independence bid.
"The issue of how they are treated is going to be part of our report, because we don't understand how they can be so badly treated," said Tougas, who added that "we're not sure that every international, local or even European convention is being respected."