International observers express concerns over independence trial
Iceland's Katrín Oddsdóttir suggests case in Supreme Court is "political," while Professor Bill Bowring expects conviction followed by Strasbourg appeal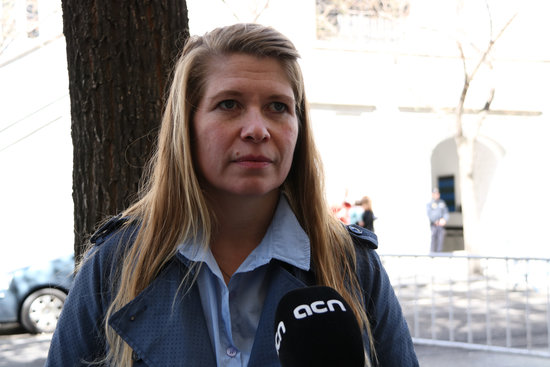 Icelandic observer Katrín Oddsdóttir suggested that the trial of Catalan independence leaders is "political," in a meeting that Spain's Attorney General held with the International Trial Watch (ITW) platform on Wednesday.
While Fernando Rodríguez Rey, technical secretary of the Attorney General's Office, rejected the accusation, as he did Oddsdóttir's suggestion that the trial also threatened the defendants' human rights, the ITW described the meeting as "positive."
Oddsdóttir, who this week has attended the sessions in the Supreme Court, later said that she had not expected Rodríguez to agree, as "it would be a catastrophe if he ever acknowledged that," but wanted to point out that "from the outside, it's the way it looks."
The observer said she also tackled Rodríguez on the issue of evidence, suggesting "it's strange that the prosecutor doesn't team up with the defense in asking for the videos to be shown," to which Rodríguez argued it would "harm both the prosecution and the defense."