Independence trial set to end on June 11
Supreme Court will allow 15-minute closing remarks by defendants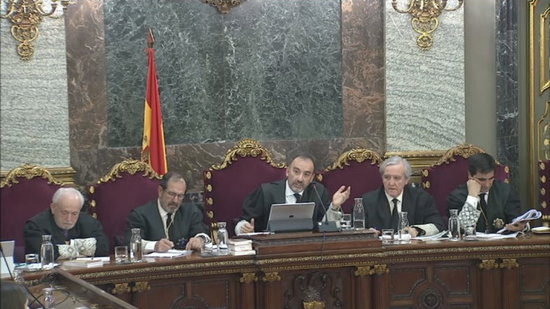 Almost exactly four months since it started, the trial of 12 Catalan pro-independence leaders is set to come to a close on June 11, the Supreme Court indicated in an official communiqué to the defense lawyers.
The experts phase began on Wednesday, and will conclude either on Thursday or Monday.
The sessions on May 27 to 29 have been allocated to the long-awaited documentary evidence phase, the last evidence phase before the closing statements.
The public and private prosecutors, including far-right Vox, will make their closing arguments and their proposed verdicts and sentences on June 3.
Meanwhile the defenses will take the stand for their closing arguments on June 10, before the defendants make their closing remarks on June 11.
The Supreme Court ruled that each of the 12 accused parties will be given 15 minutes to address the court directly before the proceedings are over until the sentencing.