Experts warn of 'sharp rise' of Covid cases and call for protection of vulnerable groups
Health department says "incidence rate will grow in coming weeks" as pandemic figures will from now on only be updated once a week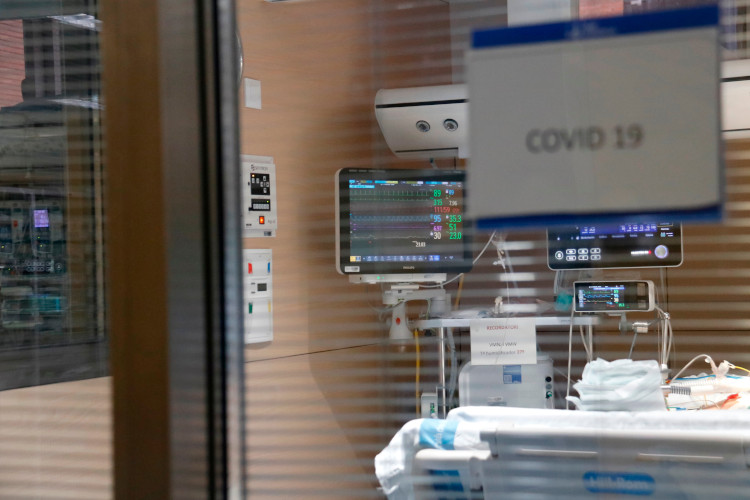 Experts at Catalonia's Polytechnic University (UPC) BIOCOMSC working group have warned of a "sharp rise" of Covid cases which can already be felt in primary care centers, with 30% more pandemic-related activity compared to last week.
Researchers have said new transmissions in over 60s have especially increased, as hospitals are already treating over 1,500 people with the disease.
Indeed, hospitalizations are now almost double those of April 4, the most recent low after the sixth wave.
Yet, while ICU patients have also slightly increased to reach 40, the figures are very far from the peak of the most recent waves, at over 500.
BIOCOMSC scientists call on the public to especially "be careful with vulnerable people" and say they need to be protected.
Also, they say this increase in figures may be related to "a loss of immunity, possibly due to new variants, or also to a major change in the patterns of interaction, if there is a large amount of it in situations where there is a high risk of transmission."
According to official figures, Omicron subvariants BA.4 and BA.5 account for over 40% of the total new cases.
Catalonia's public health secretary, Carmen Cabezas, also said that her office expects "an increase in incidence in the coming weeks."
However, the health department announced on Tuesday that Covid figures will no longer be provided twice a week, but once. The website DadesCovid.cat, which has provided data on the evolution of the pandemic and the vaccine rollout for most of the health emergency, will be replaced by another one, sivic.salut.gencat.cat, which will also include the rest of respiratory viruses, such as the flu or bronchiolitis.