Test your knowledge with the Catalan News quiz at the Barcelona International Community Day
Thousands of visitors expected on Saturday at Maritime Museum fair dedicated to foreign residents in Catalan capital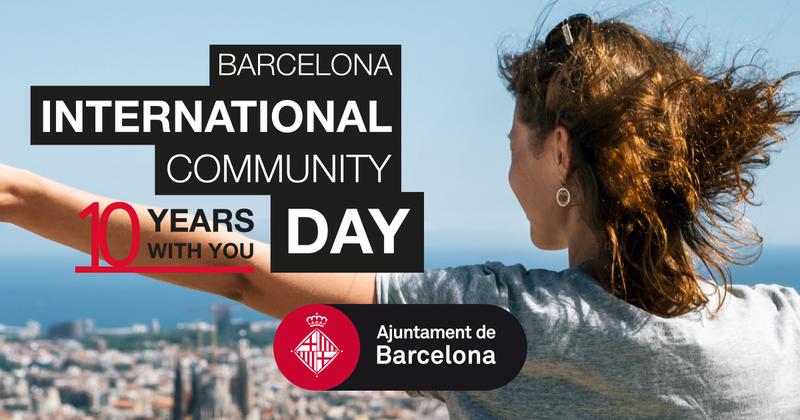 The annual gathering of foreign residents living in Barcelona is back on Saturday at Barcelona's Maritime Museum, with the 10th edition of the International Community Day, organized by the local council on Saturday, October 28.
Thousands of people are expected, with over 80 exhibitors offerering services to help internationals better navigate city life.
The Catalan News team will also be present, and readers will have a chance to be featured in an upcoming episode of our podcast Filling the Sink, which will explore the idea of integration into society in Catalonia and Barcelona as a foreign resident. We would love to hear your views!
Catalan News quiz
The Barcelona International Community Day will also include around 80 activities, one of which will be hosted by Catalan News.
From 12:15 to 1:15, reporter Cillian Shields will test participants on current affairs and general knowledge about Barcelona and Catalonia.
"Are you up-to-date with what's going on in Barcelona?" is the title of the quiz, which will take place in Room 4, open to all participants.
"Internationals may sometimes find it hard to keep up-to-date with the latest news in Barcelona, either because they may struggle with the background context of some stories or because they have not mastered the local languages yet," the event description reads.
"We at Catalan News, the leading local English-language media outlet, want to challenge you to see whether that's the case for you, or if you're well up to speed with all the latest goings-on that surround you and possibly even affect you.
"Come take part in our quiz and test yourself, learn, and network with other participants."
What to expect at the fair and how to register for free
The Barcelona International Community Day aims to bring together people from all over the world to offer them networking opportunities or helpful guidance if they are new to the city.
Pau Solanilla, from City Promotion at Barcelona City Council, told Catalan News why the international community is so important to the city.
"In today's world, companies invest where the international talent wants to live, so if you attract, you retain, you dynamize talent, this international talent becomes your ambassador.
"Barcelona is an open and plural city," Solanilla said. "It takes care of international talent and we could say it's the new oil. Talent is the new oil and we are fortunate as a city that international talent wants to live in Barcelona."
The event consists of a fair for businesses and organizations that offer products, services and initiatives aimed at international talent, as well as a program of activities, workshops and lectures on topics of interest to the community.
It runs from 10 am to 7 pm and free tickets can be obtained by registering on the website barcelona.cat/internationalcommunityday.