Over 5,000 visitors come to Barcelona International Community Day
City's biggest welcome event for foreign residents gives opportunities to network and learn about various services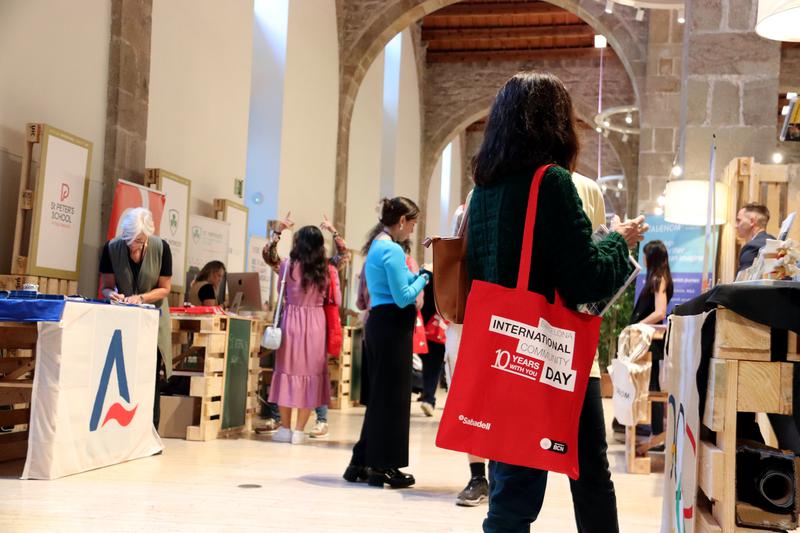 More than 5,000 people have attended the 2023 Barcelona International Community Day today at the city's Martime Museum.
The day is the city council's largest welcome event and meeting point for foreign residents of the Catalan capital, with dozens of information stands to visit and talks and sessions organized, all aimed at helping international professionals who have just arrived in the city. It is also the benchmark event for all members of the international community who live and work in Barcelona.
It is also open to anyone who wants to connect with this network, which brings diversity and wealth to the city. The initiative is promoted by Barcelona City Council via the Directorate of International Economic Promotion.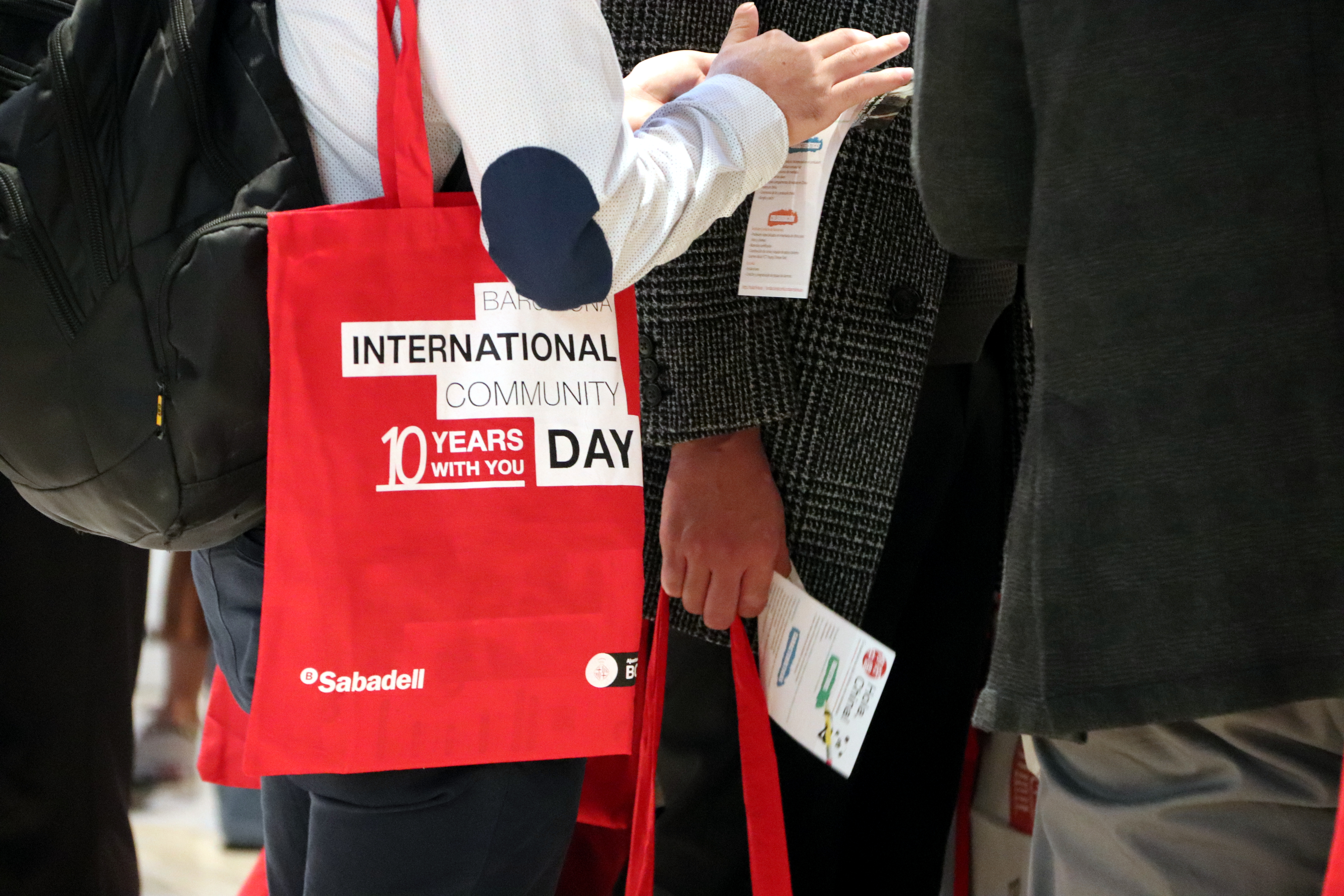 The event consists of a fair for businesses and organisations that offer products, services and initiatives aimed at international talent, as well as a programme of activities, workshops and lectures on topics of interest to the community.
Just under 80 exhibitors took part in the event, including companies and public and private organisations; associations, social clubs and non-profits; and international schools, all distributed around the different stands and information points.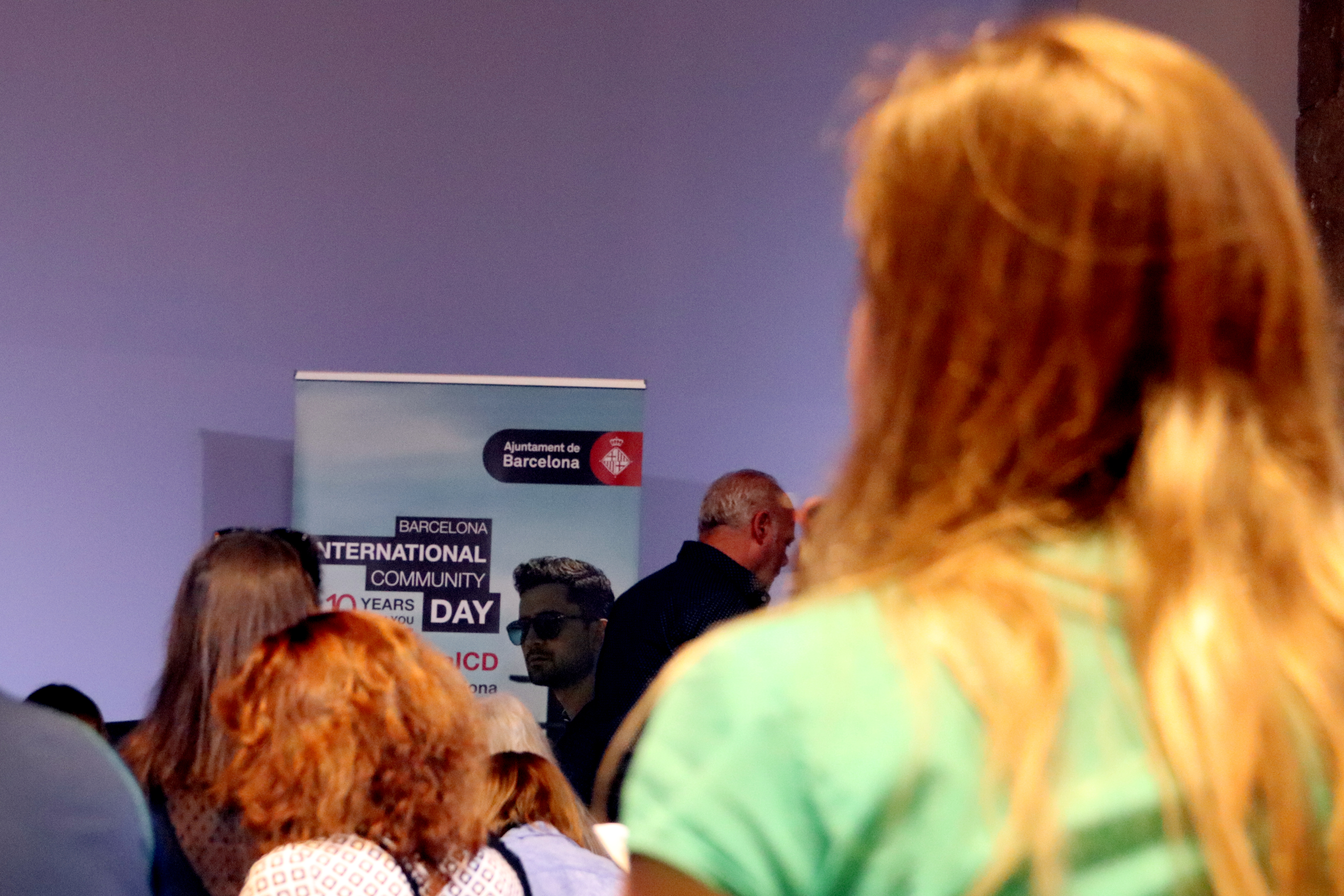 There were also more than 60 activities scheduled in this year's edition, including discussions, talks, and a Catalan News quiz, all generally revolving around the themes of arriving in the city; companies and work; and enjoying and socialising in the city.
One visitor to the fair, Victoria Escalata from Texas, United States, told Catalan News that one of the main reasons she wanted to come to the event was because of the "an amazing networking opportunity" on offer.
Escalata found the event fruitful for her job prospects. "Aside from talking to the different schools that I am looking to work with, I have meet so many people who are either already working here or who are also in the same area as me who are looking for a job," she said.
Santiago Olivera, from Uruguay, also came to seek potential job opportunities. "I've been to a couple of the conferences here which I found more interesting, and I visited a few stands so I got plenty of information."
Olivera added that he was attending some of the networking events in the evening part of the day's program, so he hopes to make some contacts there.
Derek Lumpkins, originally from Boston in the United States, figured that "if I want to live in Barcelona and really get myself integrated and feel comfortable here, then I should probably come and least to see the experience and meet people."
Lumpkins said that he found a lot of confirmation of information that he was somewhat familiar with already. "In terms of immigration, in terms of how to rent or buy property, I kind of knew bits and pieces, but I did not have a full sense of how everything comes together. So now, I have a better sense of that," he said.
Anna Zelno, originally from Poland and attending the Barcelona International Community Day as an exhibitor, said that she loved the event "because of the networking, the people that I can meet."
"I have met so many people today, so I enjoy the vibe also, the workshops, the presentations. It is the perfect place to be," Zelno added.