Winning ticket in La Grossa New Year's Eve lotto bought in Barcelona
Holders of ticket number 03829 will receive €200,000, with more prizes going to other lotto entries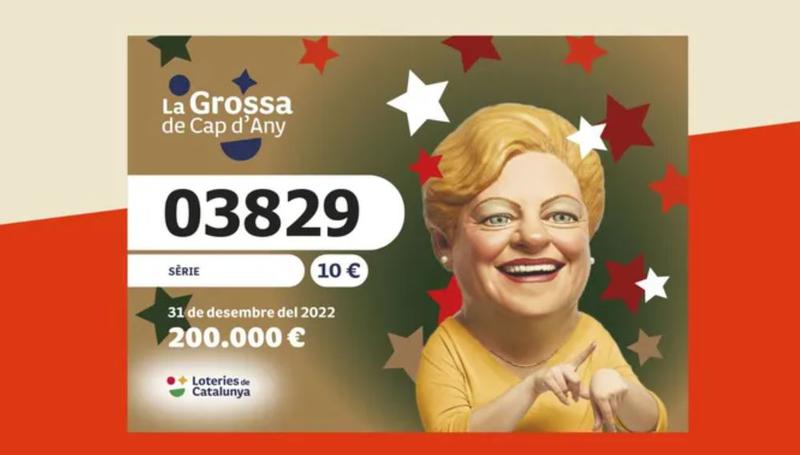 Catalonia's annual New Year's Eve lotto – La Grossa – is back again, with the biggest prize of €200,000 being handed out to holders of ticket number 03829.
The winning ticket was sold in a supermarket in the Barcelona neighborhood of Gràcia.
Other numbers were drawn in the lottery, with prizes going to ticket holders across the land: in Sant Just Desvern, Cardedeu, Sant Boi de Llobregat, Tortosa, Berga, Gelida, Sant Cugat del Vallès, and Cabrera de Mar.
A second prize of €65,000 went to holders of ticket number 04232, while a sum of €30,000 went to ticket number 88158.
There were two 4th place prizes of €10,000 that went to ticket numbers 26811 and 78032, while three 5th place cash sums of €5,000 went to ticket numbers 26658, 34321, and 93837.
For every number drawn out, there were even more chances to win some amount of money.
Holders of tickets exactly one number above or below the big winner took home a smaller prize – €2,000 in the case of the first prize, and down to €150 for the 5th placed tickets.
There were also awards for those who had any ticket with the final four, three, or two digits of each drawn number ranging from €10 to €1,000.
Lottery created in 2014
The Catalan 'La Grossa' lotto, held on New Year's Eve, was created in 2014 by the Catalan government with the aim of using part of the funds to pay for social programs.
According to Catalan Lotteries, 'La Grossa' players have a 25% greater chance of winning a prize than those who play Spain's 'El Gordo', which has over 200 years of history.
However, as the tension over Catalonia's push for independence rose in recent years, peaking in 2017, settling on one of the two lotteries may no longer be a politically neutral decision.