'When you go to the forest, nobody should notice you were there'
As the mushroom-picking season draws crowds to the Pyrenees, a mountain guide reflects on its environmental impact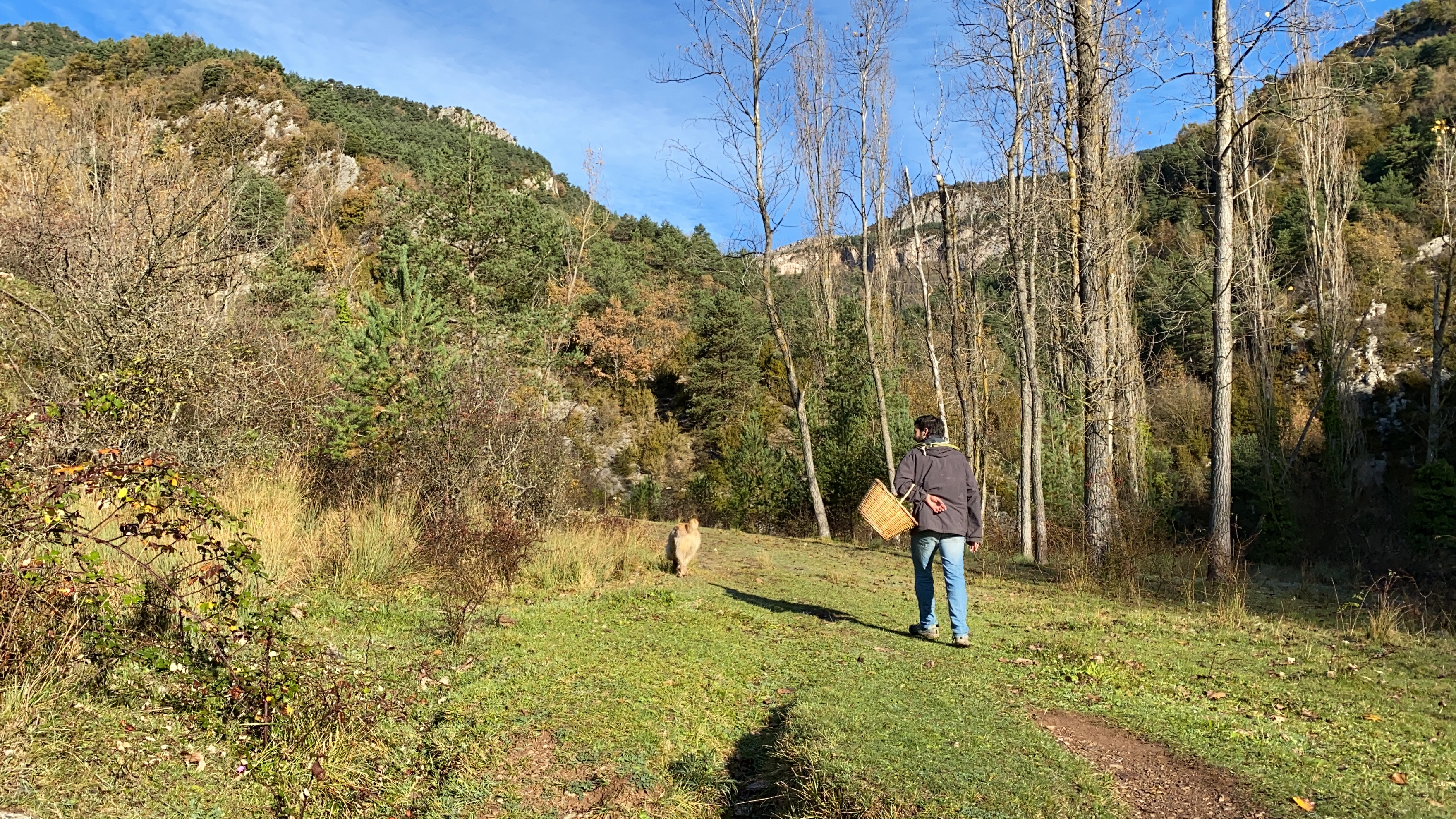 In a year when a global pandemic and subsequent restrictions to fight its spread disrupted our daily lives in unimaginable ways, going to the forest to pick mushrooms seems like a relatively low-risk activity—at least, for humans.
An old tradition that became a cultural phenomenon thanks to TV networks, mushroom picking attracts thousands of people to the forests by the Catalan Pyrenees every fall, with country roads in northern counties like Berguedà or Ripollès packed with vehicles every weekend. But their presence continues to be felt after they leave.
From lost gloves to paper towels, including less conventional objects like a washing machine, the mountain guide Aniol Bach Coma recalls a long list of objects he has found while going on hikes throughout the years.
"More and more people are going out in nature. And I think it's good. It gives you certain values, knowledge, and respect. The problem comes when lots of people don't know how to appreciate it and misbehave," he says.
Unlike others, Bach avoids putting all the blame on urbanites turned weekend mushroom hunters: for decades, some people living in rural areas have failed to appreciate nature and the need to protect it too, as he acknowledges himself.
Bach believes there is more awareness now of the need to look after the environment, but worries that the more people go to the mountains, the more likely it is someone will misbehave or act irresponsibly.
"Little by little, we should raise awareness. Whenever I take clients to the mountain, I try to do my bit so they see it with different eyes and learn how to respect it," said Bach. "When you go somewhere, nobody should notice you were there."
Some counties call the situation 'unsustainable'
During the peak of the mushroom season last October, town councils in counties like Berguedà or Osona held emergency meetings to discuss solutions to the mass arrival of visitors to the forests and its environmental impact, with some calling the situation "unsustainable" due to the increased costs of cleaning, installing signs, or preparing parking lots.
Throughout the years, different towns have opted for different solutions, including requiring mushroom hunters to register and pay a fee, or limiting the number of people who can park near the forests.