What to do this Christmas in Barcelona and Catalonia
Festive fairs, ice skating rinks, and merry markets are to be found up and down the country this holiday season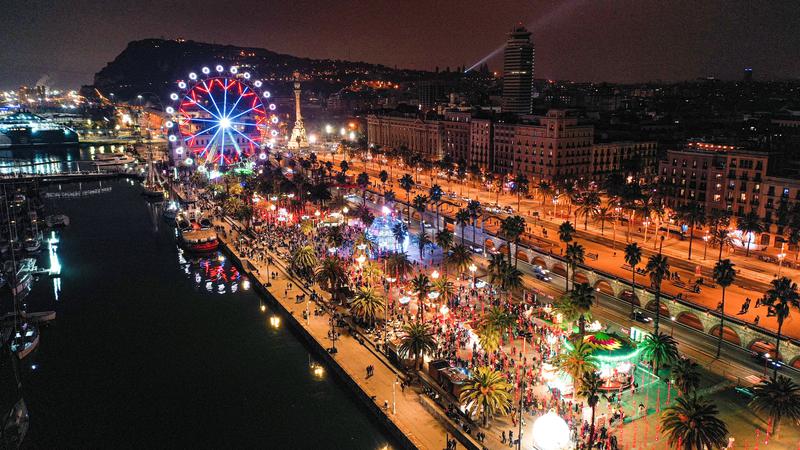 The most wonderful time of the year is upon us again. The days are getting chilly, Christmas lights are being switched on, and the season of cheer is here.
Up and down Catalonia, festive markets and fairs as well as various shows and family activities will be put on for the first festive season totally free of pandemic restrictions since Covid-19 entered our lives.
Here's a selection of plans for you to enjoy with friends and family this holiday season.
Christmas markets
Barcelona's main Christmas market has been held in front of the cathedral since 1786. At the Fira de Santa Llúcia, visitors will find decorations for the home as well as nativity scene figures. Open from November 25 to December 23, the festive fair has around 170 small shops dedicated to Christmas. Other Barcelona markets include the Sagrada Família market, opening November 26, while the Fira de Reis on Gran Vía, focussing on children's toys, commences on December 17.
Girona's Christmas market takes place in Plaça de la Independència between November 25 and January 5, in Tarragona you can find decorations, toys, and treats for sale on Rambla Nova between November 25 and December 23, while in Lleida, you can enjoy the Christmas market from December 3 to January 5 in Plaça Catedral, plus there's the Mercat de la Rambla market on Rambla Ferran from December 5 to January 2.
Sant Pau Hospital light display
A special lights display at the UNESCO-recognised modernist enclosure of the Sant Pau Hospital will get even the grumpiest of grinches into the holiday spirit. Enjoy the opportunity to take wonderful photographs in one of the most scenic places in Barcelona, specially designed for the holiday season, between November 22 and January 15.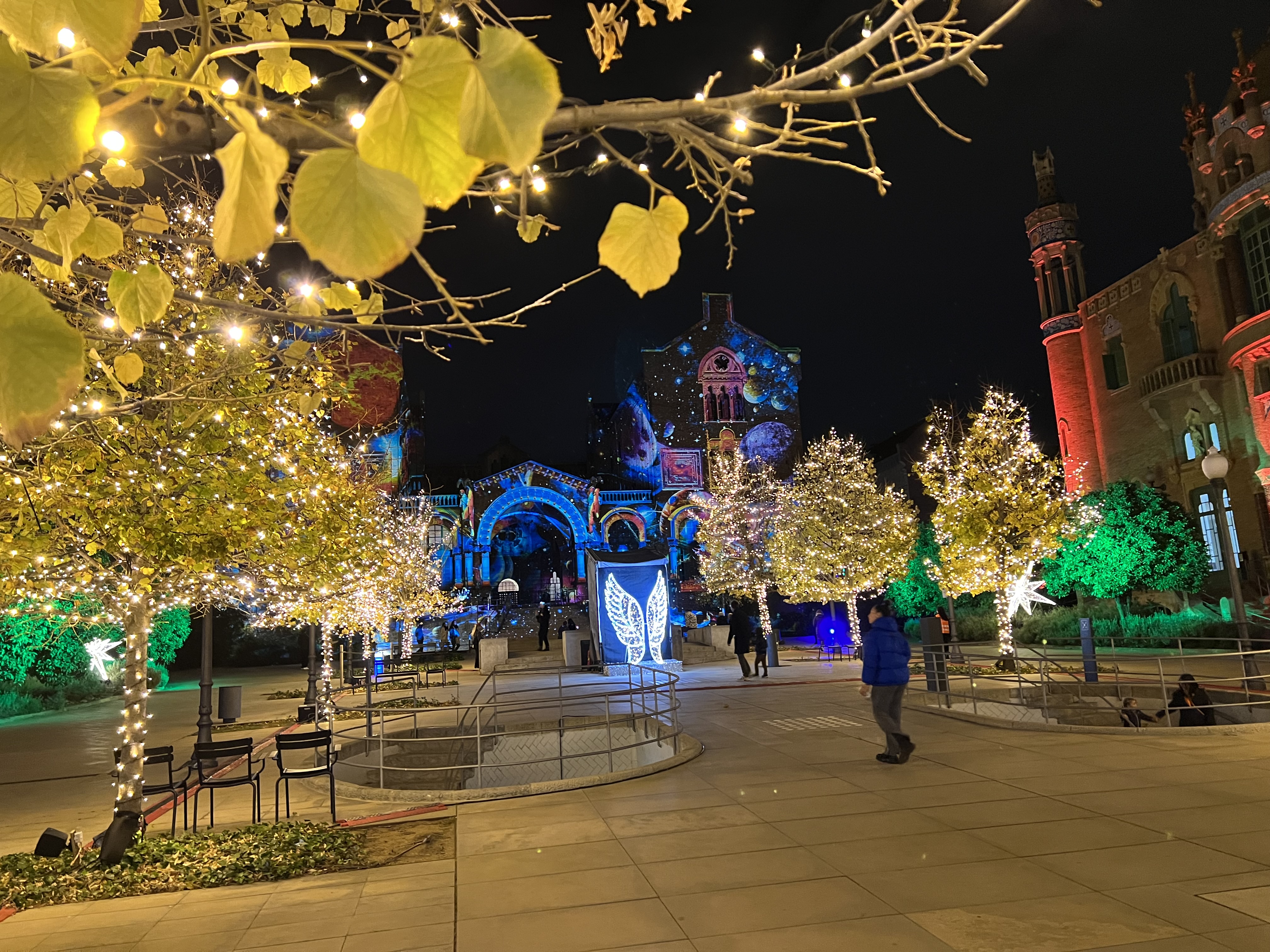 Barcelona Christmas Festival
Barcelona's central Plaça Catalunya square will be hosting a range of activities to celebrate the festive season between December 17-30. Mornings will see various family activities planned, while the afternoons and evenings will be reserved for musical and various other street art performances. The most extravagant show will take place each evening (except for the 24th) at 8pm, combining opera and circus. As part of the program, digital arts installations will also be set up in Plaça Universitat.
Caga Tió spotting at La Pedrera
The 'caga tió', Catalonia's traditional Christmas-present pooping log, doesn't stay still in Antoni Gaudí's La Pedrera building. Every day it appears in a different place, sometimes the roof, the attic, or even sometimes on the floor. Discover Gaudí's iconic Casa Milà while hunting down the tió. Activity recommended for ages 5-10, taking place various dates between December 3 and January 5.
Visit Nativity scenes
Across Barcelona and Catalonia, there will be numerous nativity scenes to visit. Barcelona's official one is usually set up in Plaça Sant Jaume and in recent years has taken on a more modern, alternative approach to the usual religious tradition, and this year's promises to be "surprising" once more. A more traditional nativity scene will be able to be visited in the Museo Marès in the city center until January 8.
Enjoy Christmas lights
Covering 104 km of public roads throughout the city, the decorations officially kicked off the holiday season in the Catalan capital in late November. The lights consume 31% less electricity than last year's due to the greater efficiency of LED installations, which will be turned on 42 hours less. The city-wide circuit of lighting will be on from 5:30 pm until 10 pm on every day, with an additional hour on Fridays and Saturdays. On December 31 and January 5, the second to last day the decorations will be up, the lights will be on until 1 am.
New Year's Eve
In Barcelona, thousands of people gather at Montjuïc's Magic Fountain to ring in the new year, whenever there are no pandemic restrictions. This year, the mass gathering returns once more, with a special fireworks show to mark the end of 2022. The event will begin from around 9.30 pm, with the fireworks beginning at 11.48 pm.
Three Kings parade
Kids will be able to see the Three Kings around their towns and cities once again on the evening of January 5.
Barcelona will, once again, open the 'Kings' factory' in Fabra i Coats, an old factory, between December 27 and January 4, for children to see how their gifts are being prepared before they arrive at their homes.
Barcelona Christmas Tour
Despite the cold temperatures, a tour on a double-decker bus will be the fastest way to enjoy Barcelona during Christmas. To enjoy all the lights and spectacle around the city, a 90-minute bus tour passes through the main streets and avenues and in front of the city's most emblematic buildings with a live guided tour in Catalan, Spanish, and English.
The tour runs daily, with two buses departing at 6 pm and 8 pm, except for on Christmas day when there will be no service, and on November 25th and December 31st when there will only be a 6 pm bus.
Ice skating
Girona boasts one of the biggest ice rinks in Catalonia, with nearly 800m2 of surface to skate on in the Fira de Girona congress hall open from December 23 to January 8.
Another ice rink has been set up in Tibidabo in Barcelona, while other options include the indoor skating rink on the grounds of FC Barcelona, one open between December 10 and January 8 in Jardins de Can Xiringoi in Barcelona's district of Nou Barris, one in the Port Vell Christmas market, and a huge ice rink open all year round in Lleida's Vielha.
Girona's Christmas Circus Show
25 international acrobatic artists will offer 11 different attractions as part of Girona's Christmas Circus (Circ de Nadal). Between December 26-30, several shows will be organized on an enormous water pool.
Espinelves Christmas tree market
The 'Fira de l'Avet' in Espinelves, in north central Catalonia, is the best place in the country to buy your Christmas tree. Organizers expect thousands of people to visit with many buying their annual seasonal tree there. There will also be plenty of other stalls selling various Christmas related items. Enjoy the fair between December 3-11 this year.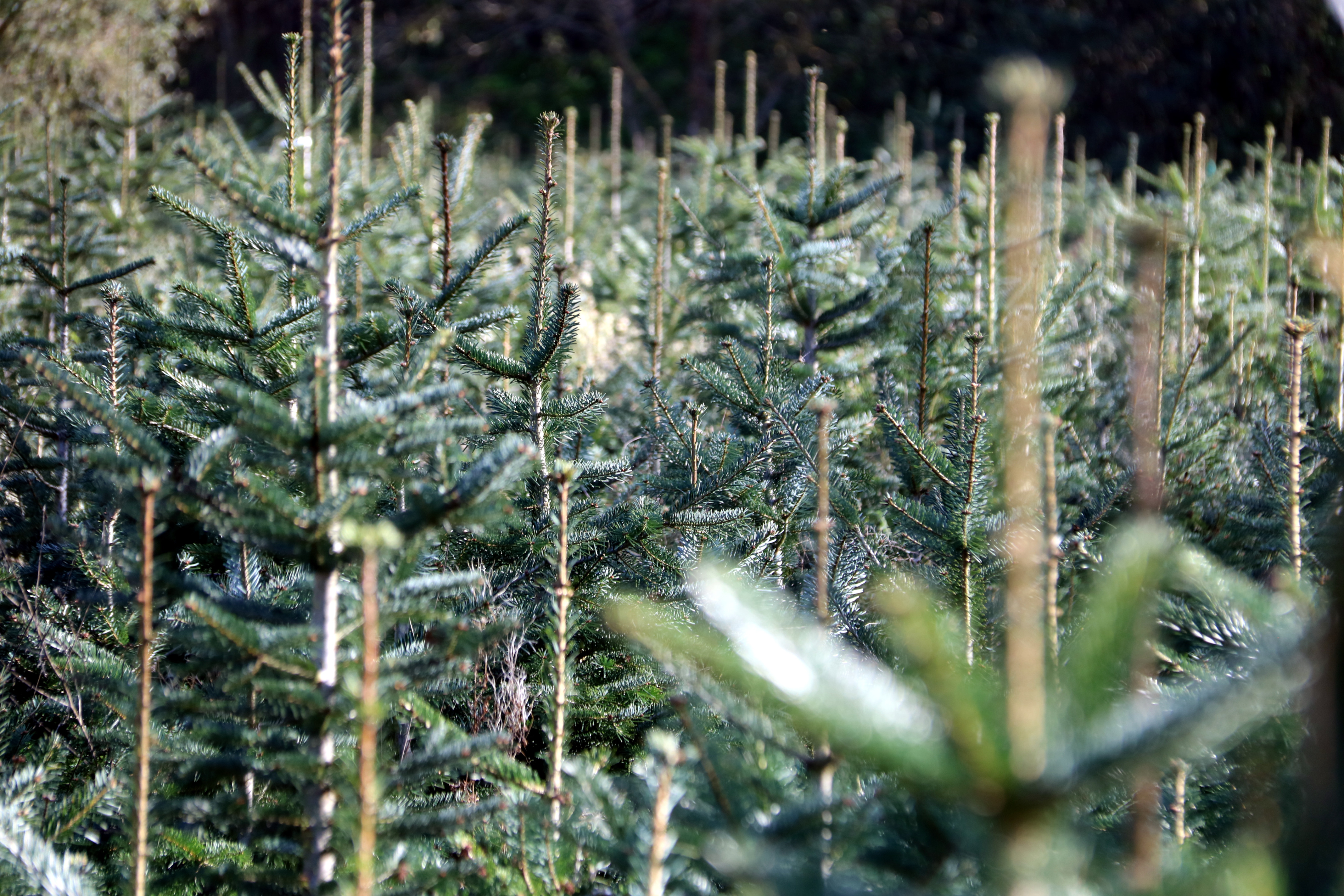 Tarragona's children's fair
Several magical days are in store for children at Tarragona's fair between December 27 and January 4, where kids will be able to play, learn and watch great shows. The small fair is dedicated exclusively to children's activities with plenty of games and toys to have fun.
Montjuïc children's fair
Barcelona's children's Christmas fair returns this year with a special theme: the 1992 Summer Olympics and Paralympics. Plenty of sports activities will help the kids run off any extra sugar consumed over the holidays. It will take place from December 27 to 31, in Plaça de l'Univers and in Hall 2 of the Fira Montjuïc.
Three Kings' factory in Lleida
The factory of the Three Kings is open in Lleida on January 1 and 2 this year with a huge amount of new elements added. Children and adults will discover the different spaces where the kings prepare their gifts for the kids. The 'Factoria dels Reixos' will be held in the Barris Nord municipal pavilion.