The Netherlands discovers Catalonia's calçot onion craze
Mataró native exports venerated vegetable to his adoptive land via lacalcotada.com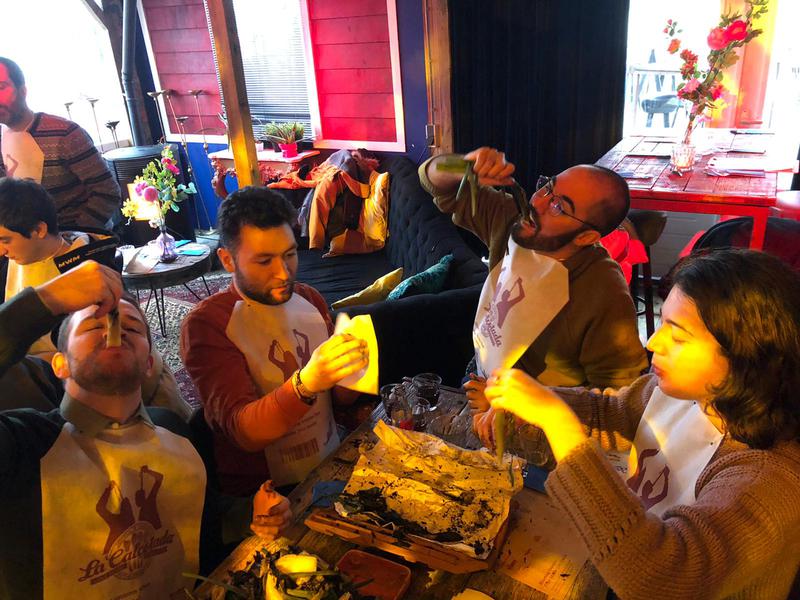 Calçots, the spring onion-like vegetable Catalans devour in special winter-time barbecues known as calçotades, have made their way up north!
Dutch calçotades
Mataró native Julià Delós, who moved to The Netherlands ten years ago to pursue a PhD, organized a calçotada for his birthday in 2014.
After a hundred people showed up to what was supposed to be a 5-person affair, Delós decided to found lacalcotada.com with the express aim of making "people happy by letting them have a calçotada every year again."
His company now organizes calçotades in Eindhoven and Amsterdam – the latest, which took place in the Dutch capital last Sunday, attracted 50 people including Catalan influencer Long Li Xue.
Upcoming calçotades in Amsterdam, with a fully vegetarian meal cooked over a fire of burning vine shoots, will take place to the beat of a DJ's latest tunes on February 5 and 19, as well as March 5 and 19, and April 2, 16, and 30 at Kaap.
Eindhoven's, which will have meaty second-course options, are scheduled for February 25 and March 25 at KEVN.
Tickets for calçotades in both cities are already on sale online from €35.95.
Home kits
Delós' calçotada-exporting ambitions have not stopped at organizing "Catalan brunches" — he also sells kits that allow you "to prepare your calçotada as if you were in Valls" from the comfort of your own home.
These include 50 Premium Calçots from Valls, near Tarragona, as well as calçot sauce, five bibs, and instructions, with an option to include traditional porró wine pitchers, vine shoots, vermouth, and aioli sauce.