Ten days of fantasy and horror begin at 55th Sitges Film Festival
Movie screenings, celebrities, a zombie walk, awards and more until October 16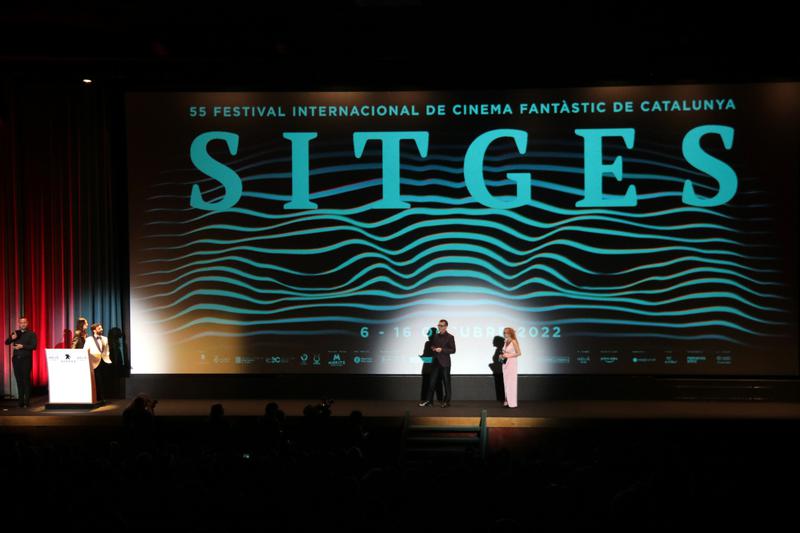 Ten days of fantasy and horror at the 55th Sitges Film Festival, in the seaside town south of Barcelona, kicked off Thursday night with a screening of Catalan movie director Jaume Balagueró's Venus.
Venus, which features teen drama series Élite's Ester Expósito and is loosely based on a short story by H.P. Lovecraft, set the festival's tone: fear, gore, and, above all, entertainment.
For the next 10 days, as festival director Ángel Sala explained during the inaugural ceremony, horror movie enthusiasts will be able to enjoy a "very diverse program" with films from all over the world alongside a "very potent" selection of Catalan productions.
What to watch
With just under 300 movies, there's something for everyone – if you like horror, that is.
Movies, from Jung Woo-Sung's A Man of Reason to Alfonso Fulgencio and Jose Luis Farias' Zombie Meteor, will be screened both online and in cinemas all around town.
Tickets range from €5 to €17 and can be bought online or in person at the Auditori Melià Sitges and Tourism Office beside the Sitges Renfe train station.
Who to watch out for (including zombies)
A number of celebrities will be in Sitges these days: Robert Englund, who plays Freddy Krueger in the Nightmare on Elm Street; Lee Jung-Jae, the main character in Netflix's Squid Game; Casino Royale Bond girl Eva Green; The Artist director Michel Hazanavicius…
But of course, like every year, there will also be zombies. October 8 has been officially named Sitges' Zombie Walk Day, a day where people get dressed up and make the entire town look like the set of a post-apocalyptic dystopia.
If this is your jam, check out the free makeup stand from midday to 7 pm and get your spookiest costume on in time for the parade at 8 pm.
Awards
Italian director Dario Argento, known as the "Master of Horror" for classics such as Deep Red or the Three Mothers trilogy will receive the new Golden Honorary, while makeup and special effects artist Colin Arthur is this year's Grand Honorary Prize winner.