Pros and cons of living in Catalonia – international community has its say
Listeners praise climate, food, health care and public transport but lament high rents, low salaries and bureaucracy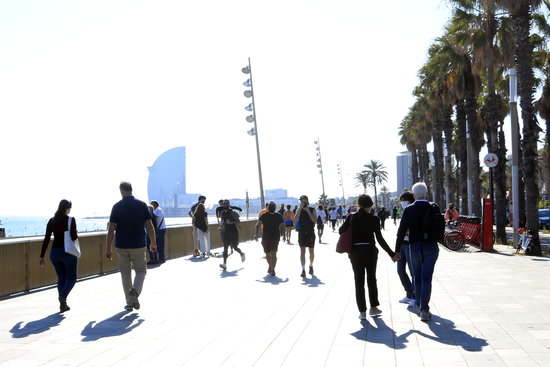 The Mediterranean climate, good food, beaches, not to mention excellent health care and public transport: what's not to like about living in Catalonia? Well, how about high rents, low salaries, and hellish bureaucracy?
Those are some of the issues highlighted by Filling the Sink listeners, Catalan News readers and attendees at Barcelona International Community Day, who tell us the good, the bad, and the funny side of moving to Catalonia from abroad.
Press play below to listen or subscribe on Apple Podcasts, Google Podcasts or Spotify.
Cristina Tomàs White and Cillian Shields join Lorcan Doherty to discuss what life is like for some of the 1.2 million foreigners who now call Catalonia home, making up some 16% of the total population of 7.8 million. With contributions from people from the Netherlands, Lebanon, Italy, Austria, the United States, Australia, Morocco, Iran, England and Colombia.
This week's Catalan phrase is 'donar carbassa', literally 'to give pumpkin' it means to get rejected or turned down.
Listen to more episodes of Filling the Sink below or find out more here.