PODCAST: Sagrada Família – one step closer towards its (tricky) completion
New star shines bright atop Gaudí's basilica but some residents take dim view of expansion plans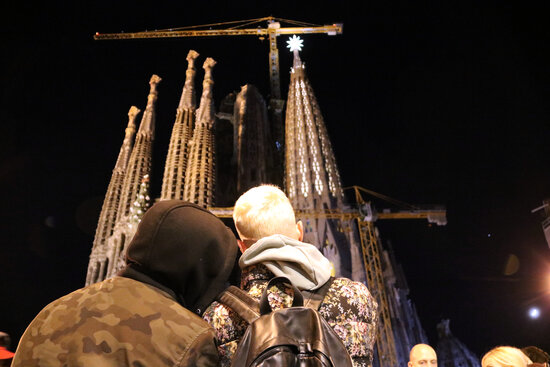 The Sagrada Família is an icon of Barcelona. Tourists flock to Antoni Gaudí's basilica in their millions every year, but not everyone in Barcelona is so enamored with it. Press play below to listen or subscribe on Apple Podcasts, Google Podcasts, or Spotify.
In the week that a new 12-point star crowning the tower of the Virgin Mary was lit up for the first time, Cillian Shields and Gerard Escaich Folch join Lorcan Doherty to chat about the building's history and architecture, as well as the controversies it has generated.
Tour guide Onno Schoemaker explains the symbolism wrapped up in this 'bible of stone'.
Salvador Barroso of People Affected by the Construction of the Sagrada Família relays his fears that the church's expansion plans could see him lose his home.
This week's Catalan phrase is 'ser de bona fusta', literally 'to be of good wood'. It means to be a strong, healthy person.
Listen to more episodes of Filling the Sink below or find out more here.