New 'immersive' experience at Dalí's childhood home in Figueres this July
Tickets cost €10 for visits in groups of up to eight people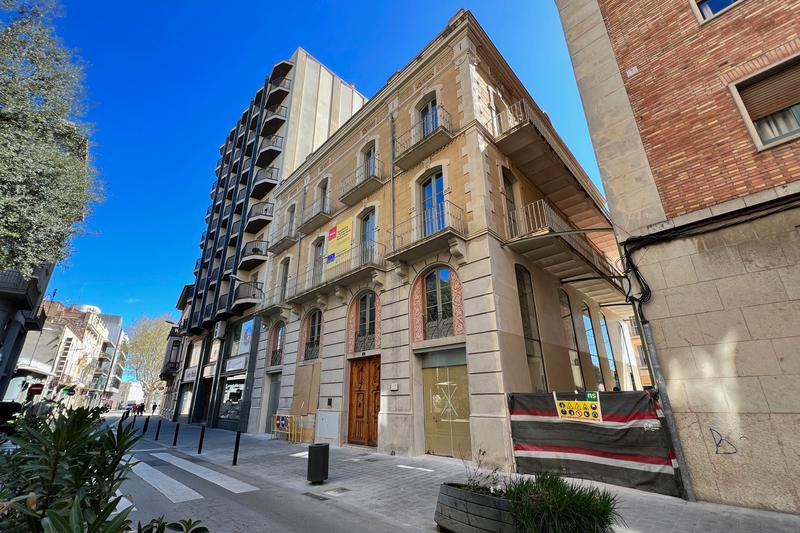 Catalan artist Salvador Dalí's childhood home in Figueres, in northern Catalonia, will be open to the public this July in the form of a new "immersive" experience.
Tours will be conducted with the help of audio guides and images. Visitors will hear the voices of two people, a woman and of Dalí himself, as they explore the building where the artist was born in 1904.
All floors will be open to the public including the first, which houses the room where the artist was born and still preserves the original paint.
"Everything will be very experiential," said Eduard Bech, the Empordà Museum director. "We want to surprise visitors."
"This place is not only where the genius was born, but it is the starting point of his career and Salvador Dalí's life," Figueres mayor Agnès Lladó said.
Tickets will go on sale online for €10, with groups of at most eight people allowed to visit the building at a time.
At the moment, work is being done on turning the space into a museum, which will culminate in mid-June. A testing period will then start, and once that's over, the building will open to the public.
Earlier, around the May 3 Santa Creu holiday, local residents will be able to visit.
The renovation works began in September 2019 but the project dates back almost 30 years. In 1995, the council bought part of the building, securing the rest of it up to the second floor in 2001.
The mayor, Agnès Lladó, is delighted that the space is finally about to open. "We are in the final stretch of a collective effort that has borne fruit."