Maritime Festival brings historic ships to Barcelona
Replicas of old boats can be visited until November 27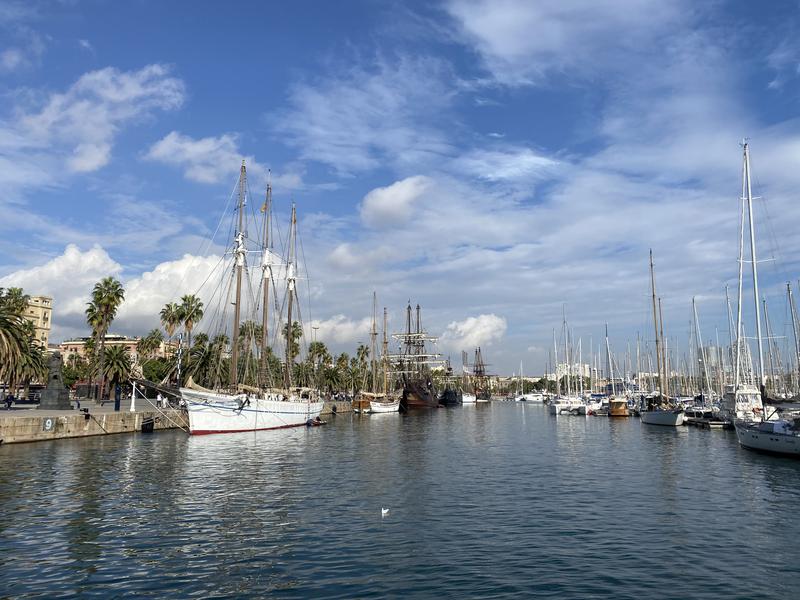 Barcelona's Maritime Festival is taking place at the Moll de la Fusta pier until this Sunday, November 27, with a display of historic European sailing ships to celebrate maritime heritage and culture.
The event was originally scheduled to finish on November 21, but it has been extended a further week.
Several replicas of well-respected sailing ships are now docked at the Moll de la Fusta pier in Port Vell.
The 'Nao Victoria' is a replica of the first ship that sailed around the world, one of the greatest acts in maritime history. The replica's trip started last September in Seville, visiting different ports until its arrival in Catalonia for the festival.
Visitors can also climb aboard the 'Galeón Andalucía', a replica of the ship that linked the Peninsula with America and the Pacific for centuries. The ship functions as a floating museum currently displaying an exhibition on the origins of the national lottery.
On the 'Pascual Flores', a ship built in Alicante in 1917 to serve the thriving Mediterranean salt trade, so-called "baptisms of the sea" take place in which the public can participate in a three-hour voyage along the coast with the crew.
Tickets to the baptism on 'Pascual Flores' can be purchased online with a 15% discount when using the promotional code 'Barcelona'.
The 'Götheborg of Sweden', the world's largest wooden ocean sailing ship, is also docked at Moll de la Fust as part of the festival, having arrived in Catalonia at the end of October. The three-master is open to the public on most weekends until its departure to Asia next year.
The ships can be visited every day until Sunday.