Lleida congress hall to host three-in-one antiques, vinyl, and vintage car markets
The events will all be held at Fira de Lleida congress hall on the weekend of November 27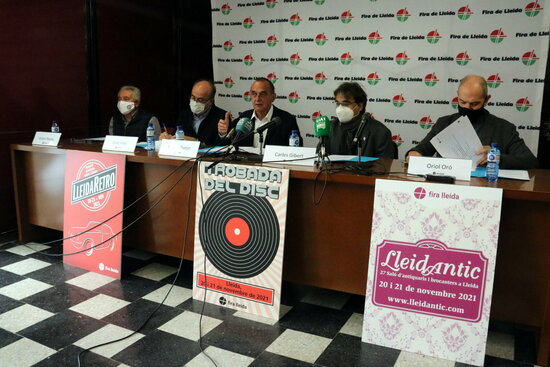 Pavillion 3 of the Fira de Lleida congress hall will play host to three simultaneous events on the weekend of November 20-21.
All of the 'Lleidantic', the antiques and second-hand market, 'Trobada del Disc', the vinyl records fair, and 'Lleida Retro', the vintage car show, will take place at the same place and at the same time.
Tickets for the triple fair are just €3 and can be purchased at the door or online on the Fira de Lleida website, while children under 12 can enter for free. The fair will be open from 10.30 am to 2.00 pm and from 4.00 pm to 8.30 pm.
None of the events were held last year as a result of the pandemic, but all return again in 2021.
This weekend will be the 27th edition of Lleidantic, the 10th edition of the vinyl record market, and the 14th meeting of Lleida Retro.
The exhibition space will spread out across an area of ​​3,500 m2, where there will be 27 stalls present, the same in 2019.
Between the three fairs, a wide variety of goods will be found, including ceramics, glass, antique furniture, utensils, jewellery, books, porcelain, kitchenware, silverware, painting, clothing, ivory, records, as well as sectors such as vintage vehicles, motorcycle restoration, and furniture restoration, among others.
Lleidantic will host an exhibition of works of art by the Associació Arts de Ponent.
At Lleida Retro, more than sixty classic and historic cars and motorcycles will be put on display.
The 10th Trobada del Disc fair will have hundreds of records and CDs on offer with different prices and styles. The public will be able to examine and purchase them but also to sell or exchange musical material of all kinds.