Jaume Plensa and Gaudí united in exposition at 'La Pedrera'
Renowned Catalan sculptor exhibits over hundred small, medium, and large-scale pieces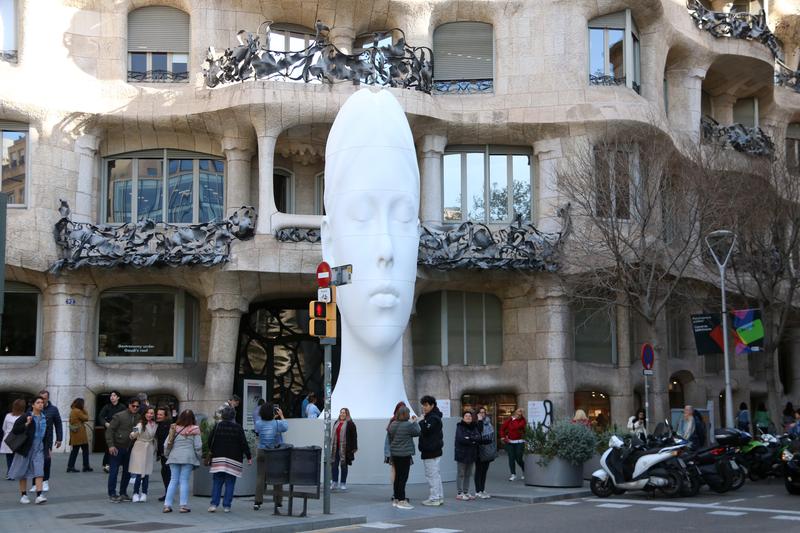 One of architect Antoni Gaudí's masterpieces in Barcelona, 'La Pedrera' or 'Casa Milà,' has become a new exposition site for renowned sculptor Jaume Plensa.
The artist will exhibit over a hundred small, medium, and large-scale pieces until July 23 in different spaces of Gaudí's building in the Passeig de Gràcia boulevard.
The show explains the different works Plensa has done during his last five decades and mainly focuses on literature, letters, and poems.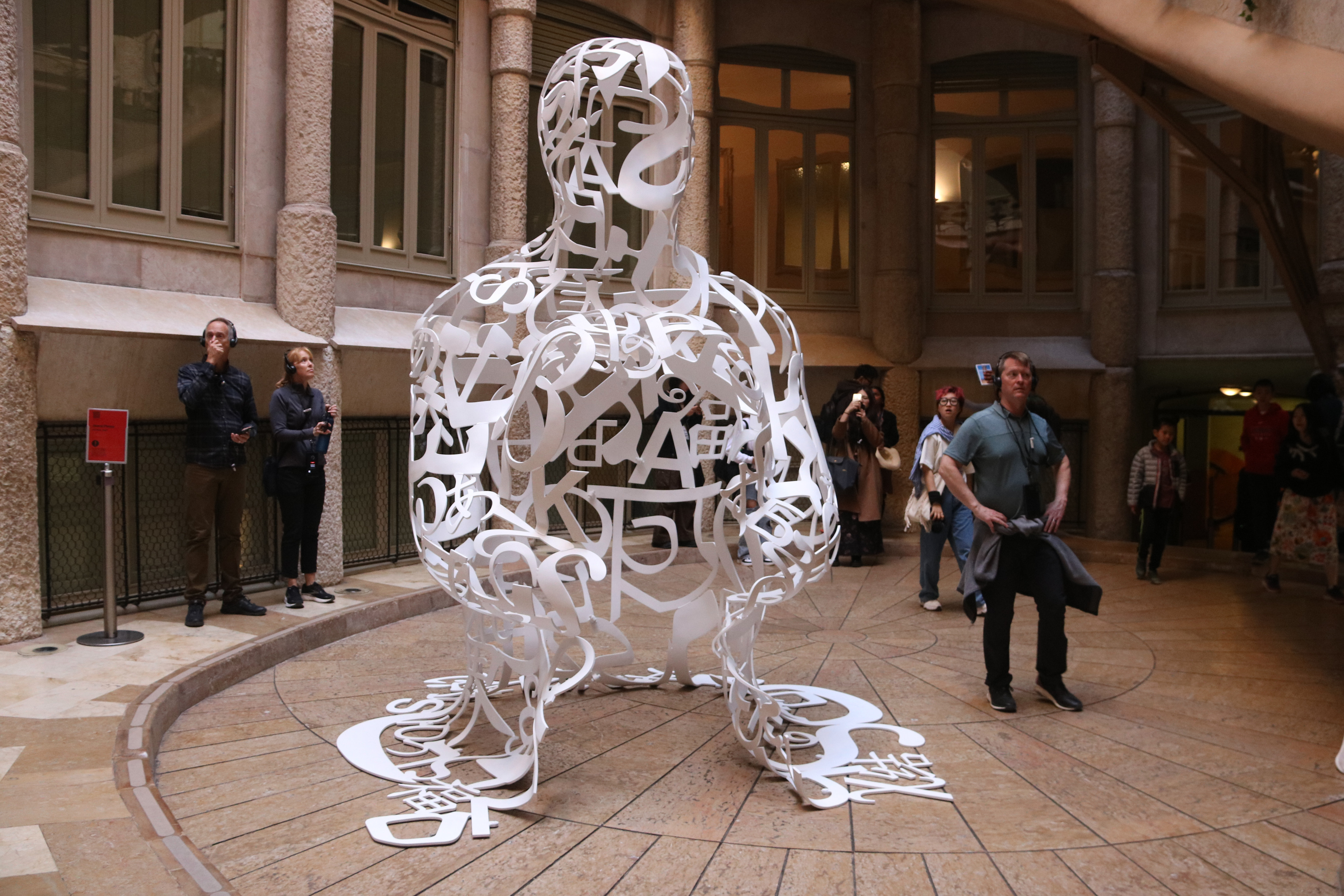 Some of the works even date back to 1988, and for the first time, visitors will get to enjoy some of the objects Plensa worked on during the Covid-19 lockdown in 2020.
Sculptures are exposed all around the building, going from the vast majority of the collection in the exhibition hall to ones in iconic sites such as the rooftop, the courtyards, and even outside the main façade.
On the rooftop, visitors will get to see pieces such as 'Silent music IV,' dating back to 2019, 'Day-night' (2012), and in the courtyards, 'Overflow' from 2023 and 'Together' (2014).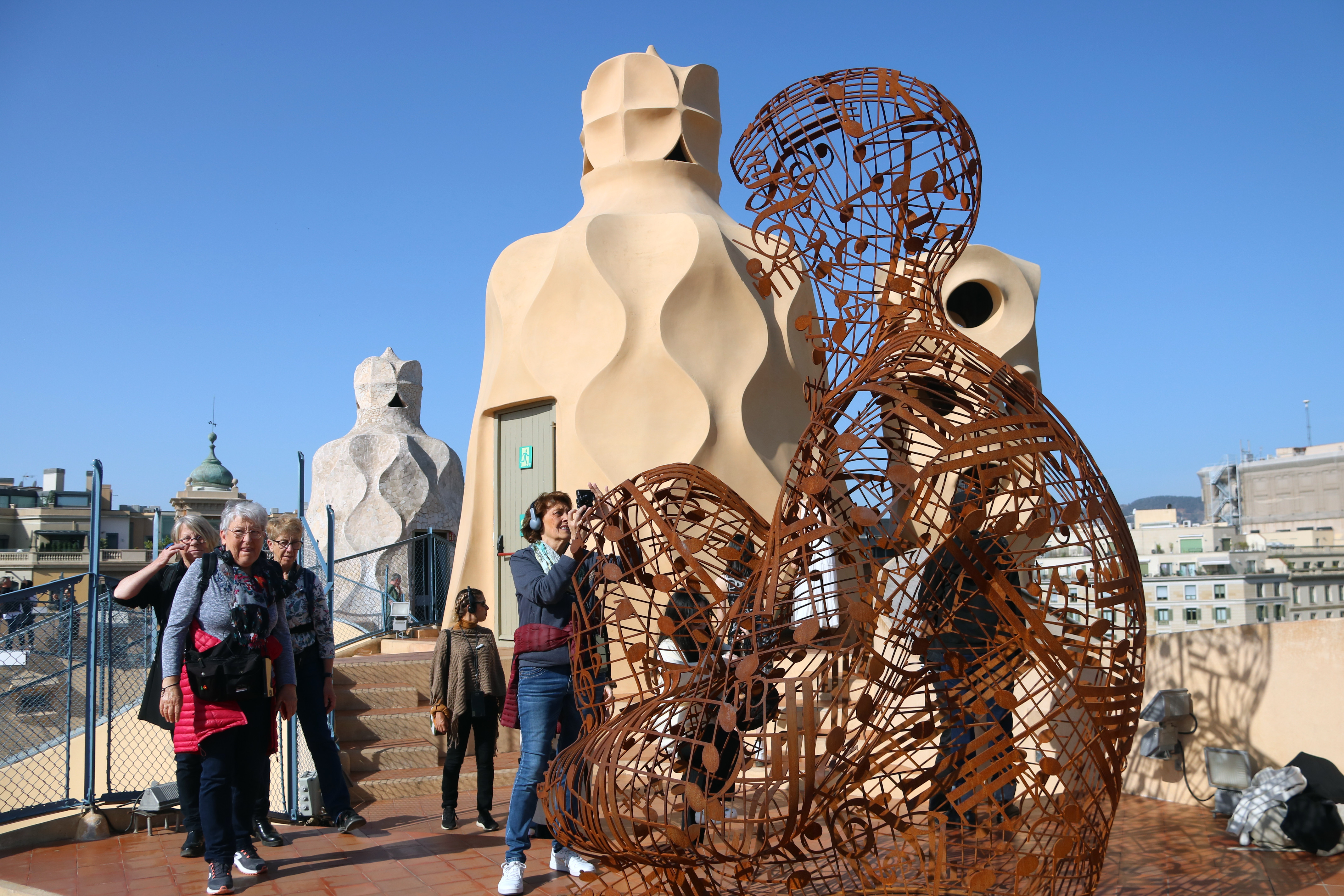 It is just outside, in front of Antoni Gaudí's 'La Pedrera,' where passersby can see 'Flora,' a 2.5-tonne and 7.5-meter tall sculpture, a piece made in 2021.
Visitors, which will definitely relate Plensa's work to literature, will see that he was well inspired during his lifelong career by writers such as T.S. Eliot, William Shakespeare, Dant, Goethe, and Vicent Andrés Estellés.