How to celebrate Chinese New Year 2023 in Barcelona
Dozens of activities organized over next two weeks to ring in Year of the Rabbit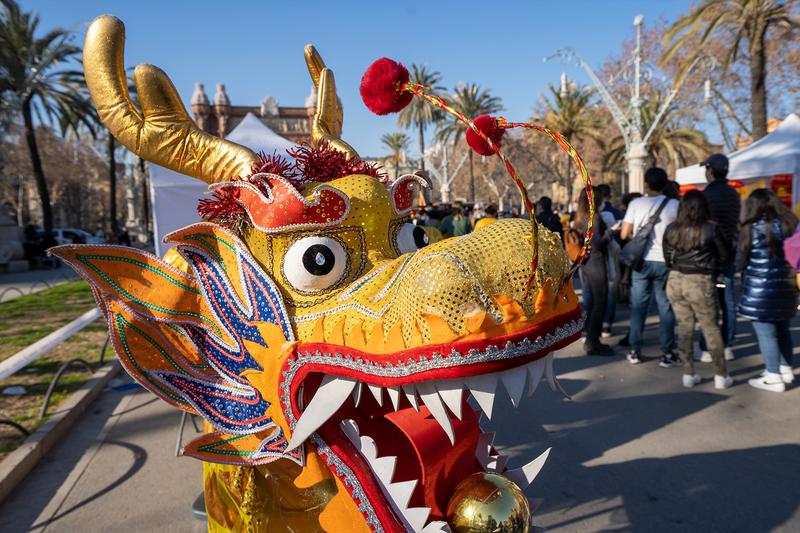 The Chinese New Year starts on January 22, 2023, and the Catalan capital is preparing several events over two weeks to celebrate.
From January 21 to February 4, Barcelona will ring in the Year of the Rabbit, just as millions of Chinese residents do in their home country.
Barcelona's main celebration will be on January 21 on the city's Lluís Companys boulevard, next to the Arc de Triomf.

For the occasion, organizers have scheduled shows from 10 am to 8 pm that will bring Chinese culture to the streets of Catalonia. Attendees will also be able to taste traditional cuisine and participate in crafts workshops.
What events have been planned?
Starting at 11 am, people can walk around a Chinese fair next to the main stage. At the same time, a parade will leave the Estació del Nord bus station.
Celebrations on Saturday will also feature performances such as traditional and modern Catalan and Chinese dances, Kung Fu demonstrations, and even Castellers human towers. Performances will start at noon, until 2 pm, and then from 5 pm to 7 pm.
Dozens of activities have been organized during the fortnight to celebrate the Year of the Rabbit. Some of them include a New Year Karaoke party and some Chinese book-reading sessions related to the celebration.
The Year of the Rabbit
From January 22, 2023 to February 9, 2024, Chinese residents will commemorate the Year of the Rabbit.
The animal is known for being alert, its sharp wit, prudence, and mental speed. In ancient Chinese culture, the rabbit symbolizes being on high alert.
In Chinese culture, the rabbit is linked to the moon and is the fourth animal in the zodiac.
60,000 Chinese people in Catalonia
Chinese nationals make up the second-largest foreign community in Catalonia with 60,000 inhabitants, of which 20,000 live in Barcelona.
Several Chinese associations in Catalonia take part in the celebrations every year alongside Catalan groups. Around 200 individuals volunteer annually.