Discovering Catalan 'flowery towns' and Brazilian beaches at B-Travel tourism fair
120 national and international destinations showcased at Fira Montjuïc from March 24 to 26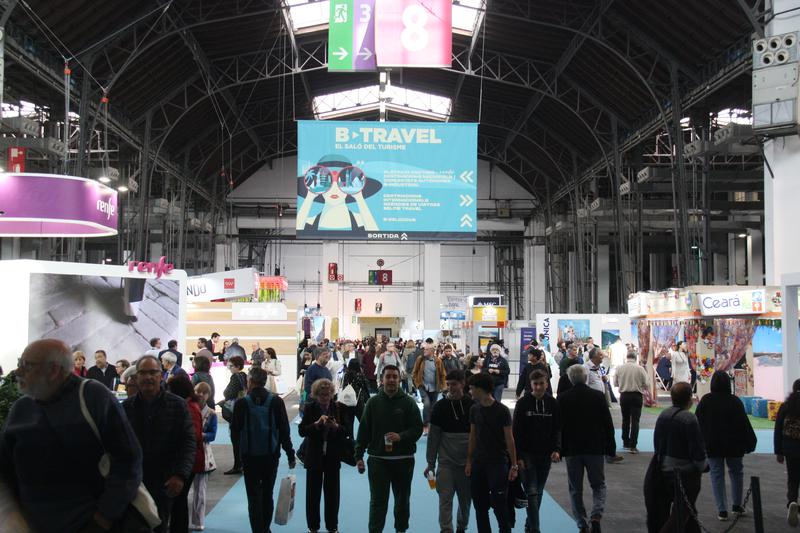 Not sure where to go this summer? Maybe your first stop should be the B-Travel tourism fair in Barcelona.
From March 24 to the 26th, there will be 120 exhibitors mainly from Catalonia and other parts of Spain as well as 30 showcasing international destinations at the Fira Montjuïc conference hall.
B-Travel hopes to attract up to 30,000 people in search of travel discounts, tasty food, music, and film screenings.
Catalonia, much more than just Barcelona
In the Catalonia section, visitors can, of course, learn about what to see in Barcelona, but there is also information on what to discover outside the Catalan capital.
There are more than 160 towns in Catalonia and the neighboring microstate of Andorra, for example, that are considered Viles Florides ('flowery towns'), including places like Blanes, in the Costa Brava, or Puigcerdà in the Pyrenees.
Roger from the Viles Florides label explains that the group he works for is "like the Michelin stars in the restaurant industry" but instead recognizes "the work and the quality of green areas and gardens."
Aside from Viles Florides, visitors can also learn about the different public hostels the Catalan government has across Catalonia as well as how to reach them by Ferrocarrils de la Generalitat de Catalunya (FGC) commuter trains.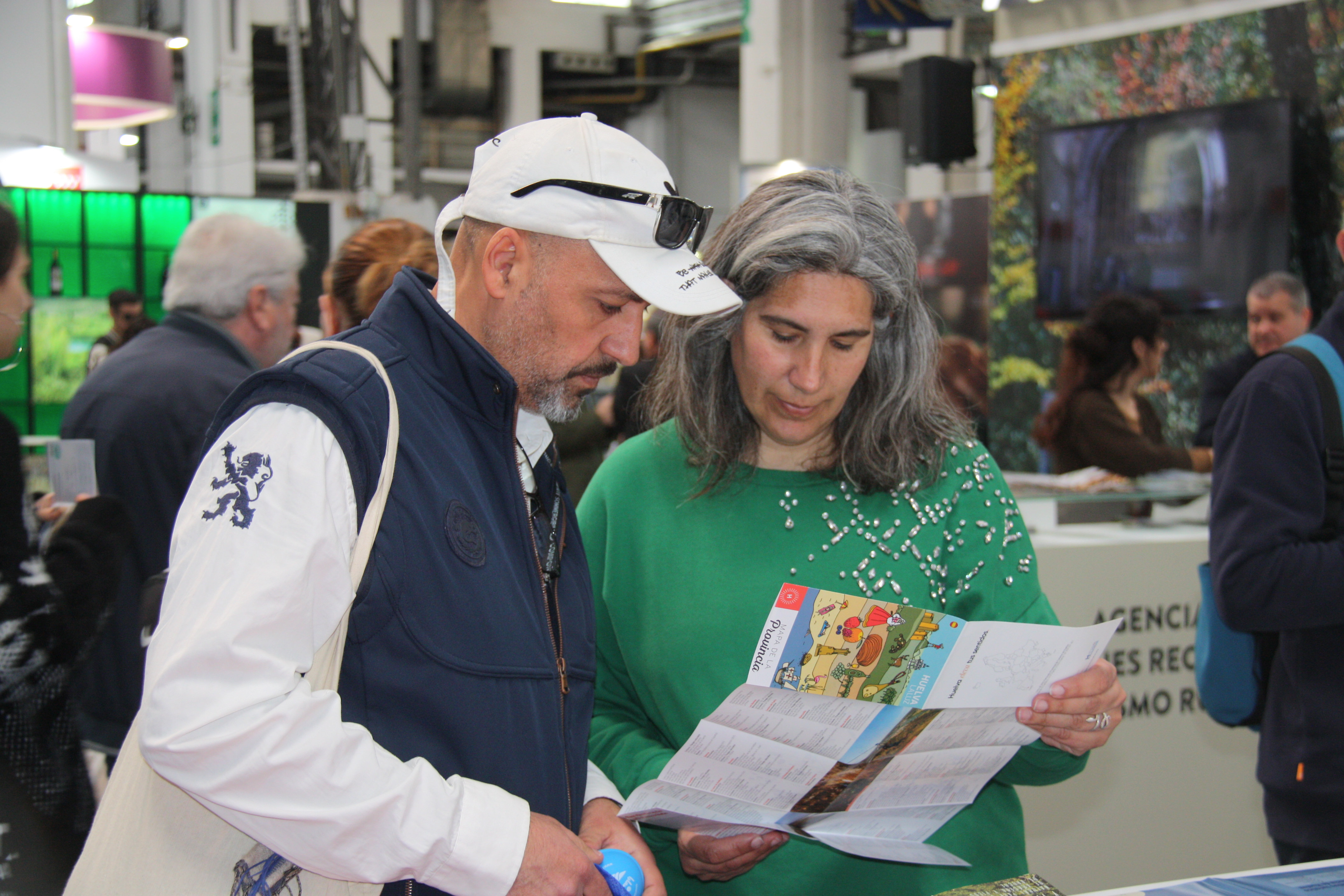 But Catalonia is not only about flowers and hostels, as the many informative stands at B-Travel testify to. There are also hundreds of beaches, stretching from the north, with the Costa Brava, to the south, with the Costa Daurada as one of the main attractions.
Visitors will know the area mainly because it is home to Catalonia's largest amusement park, PortAventura. It is also present at the B-Travel fair with a stand, with a crow of people queuing up for more information.
And while amusement parks, beaches, and wine regions are something of interest to tourists and visitors alike, Barcelona is already getting ready to welcome the 2024 America's Cup, with a stand explaining how the competition works.
30 international destinations
Those who know they want to travel abroad can find information on 30 foreign destinations in Portugal, Indonesia, the US, Mexico, Argentina, and much more.
"After Covid, borders have been closed and we are trying our best to get into tourism again, so people can return to India and see what we have to offer," Nagender Singh from Win Tours India told Catalan News.
Europeans, he says, are "crazy about India" and are eager to get to know the entire country, which is why his company arranges tours for them in their native languages.
Like Singh, Thiago Marques, who works for the state of Ceará in Brazil, says that European tourists are a big part of their market: "It's our second time at the B-Travel fair, but we are always doing some promotions in Barcelona, and in Spain, as one of the main travelers that visit us come from here."
Marques comes from Fortaleza, in the north of Brazil. "We have a very large coast with 600 kilometers of beaches, and we also have inland areas and mountains," something he considers a "very diverse" place to visit.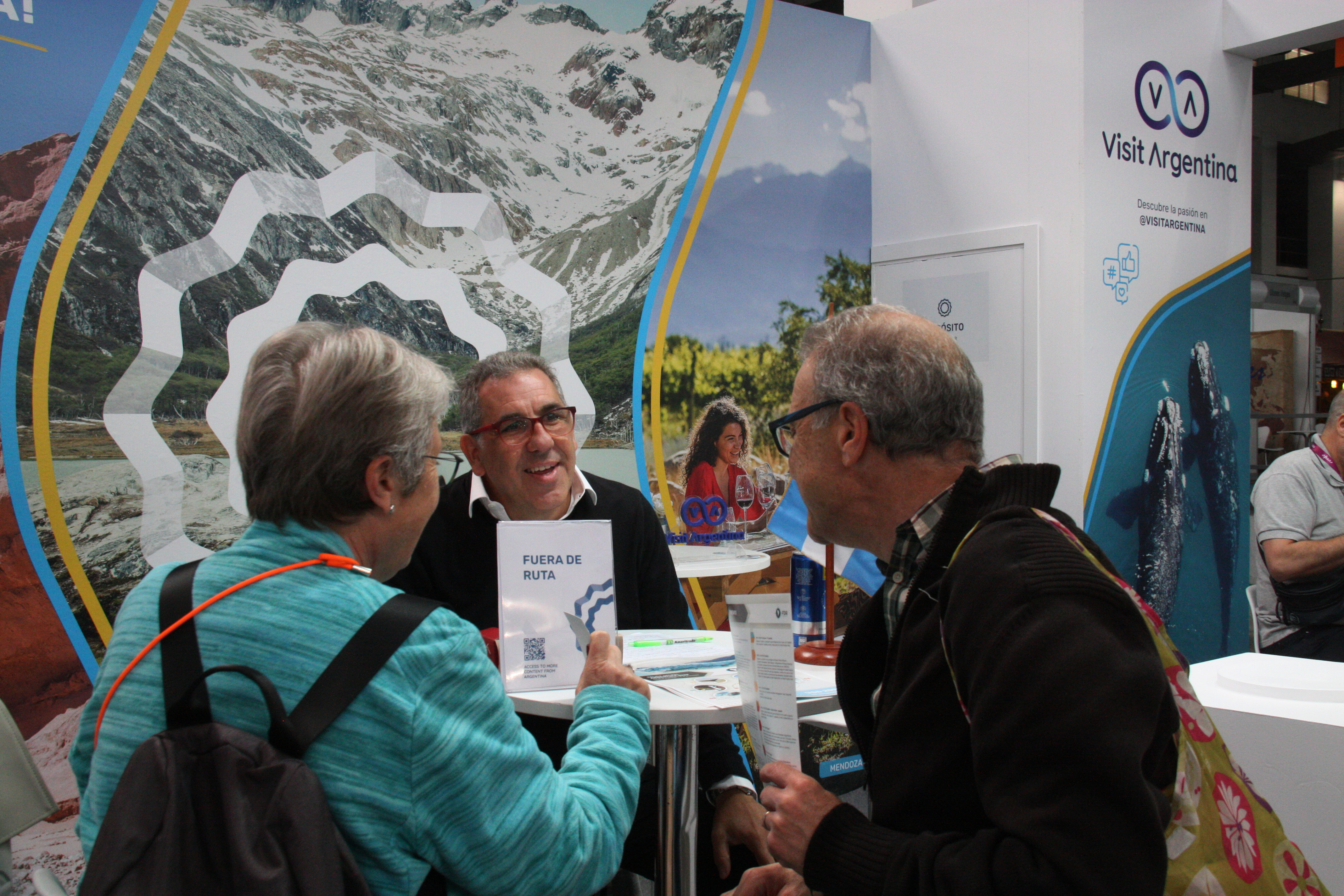 B-travel is also a place for the adventurous, with much on offer when it comes to planning safaris and other exciting trips.
"I came here to find some information about travel destinations I can go to this year," a visitor called Maria said. "I've already been trekking in Uganda to see gorillas and I've been to Namibia, Botswana, Zimbabwe, and Victoria Falls."
A visitor named Aitana, on the other hand, told Catalan News she would "like to visit Havana or some coastal town."
Among the visitors are many tourism students who describe the fair as an excellent opportunity to learn about the field they hope to work in someday.
"One of the jobs in the tourism industry is taking part in fairs, and it is interesting," Clàudia and Janai, from Reus in southern Catalonia, said. "We want to be professionals, so fairs are part of our future work, so we love this."
B-Delicious gastronomy festival
During the fair, visitors will get to also enjoy B-Delicious, the gastronomy festival of B-Travel with music performances, DJs, and several other activities, including wine and food tastings.
There are foods from around the globe, from burgers to baklava, alongside traditional Spanish tapas.
Tickets for B-Travel cost €3 to €6 - only a fraction of the cost of an actual trip and a good way to start planning upcoming adventures.