Discover Barcelona's architectural heritage for free at 48h Open House 2022
13th edition of festival from October 22 to 23 with focus on building craftspeople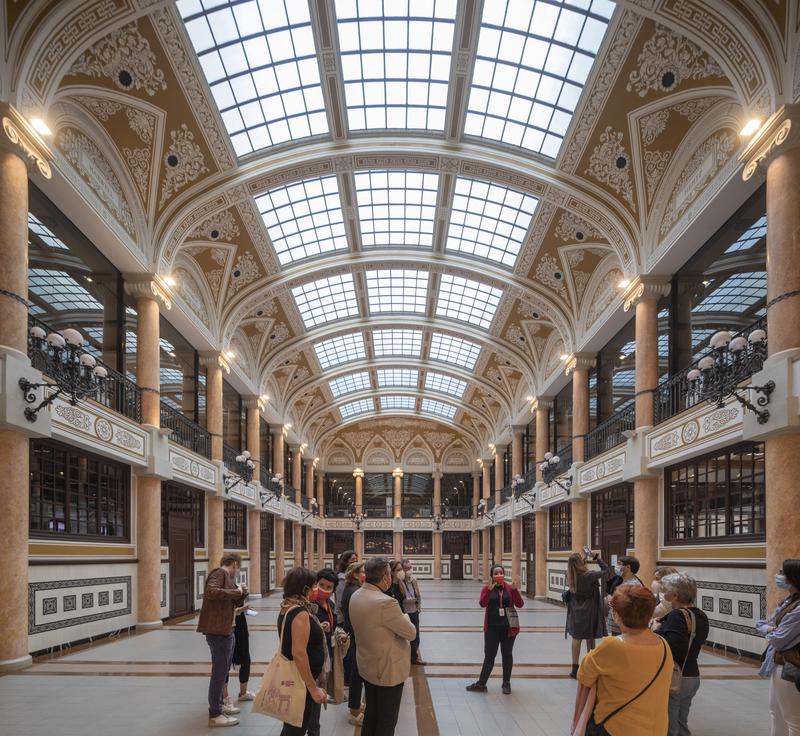 Barcelona's celebration of architecture, the 48h Open House, is back: from October 22 to 23, people will be able to visit buildings that usually are not open to the public – for free.
This year's edition, the festival's 13th, will have a special focus on the professions that make beautiful works of architecture possible, from carpentry to metalsmithing or masonry.
This, according to the event organizers, "is a way of breaking down barriers between designers and craftsmen, between users and architects."
216 buildings
Most of the 216 buildings that can be visited are in the Catalan capital, but there is also a handful in L'Hospitalet de Llobregat, Santa Coloma de Gramanet, Sant Joan Despí, Vilassar de Mar, and Sitges.
Among the sites that will be open to visitors are Arc de Triomf, Civil War-era bomb shelters in Guinardó and Poble-sec, or the Liceu social club on La Rambla boulevard.
The League of Crafts
In order to showcase the different and "often hidden" trades, organizers have created the so-called "League of Crafts" as a "tribute to the dedication" of those whose efforts are needed to make buildings.
This includes visits to places like the Institute for Advanced Architecture of Catalonia in Barcelona, the Institut Provençana trade school in l'Hospitalet de Llobregat, and the Ca Negre art school in Sant Joan Despí.
The list of buildings has also been divided into different sections: Open Infrastructures for those that support the development of cities, Open Social for those that strive to create a more equal society, and Open Green for those that are more sustainable.
Architecture enthusiasts will have access to audio guides as well as videos of people talking about their professions.
Only 25 activities require prior booking – but tickets are no longer available – while all other buildings can be visited for free on Saturday and Sunday.