Calçot season abruptly interrupted due to coronavirus
Winter barbecue-style celebrations suspended as farmers estimate that a quarter of such scallions will be lost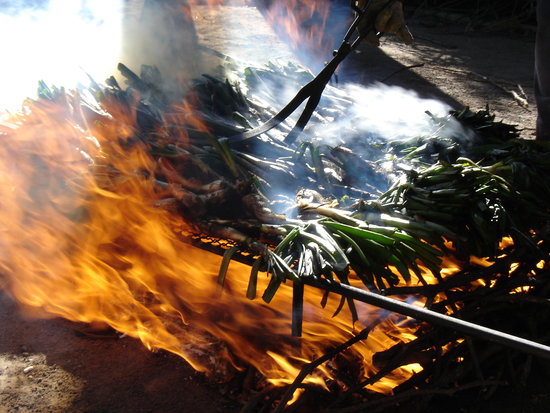 One of the most traditional elements of Catalonia's winters has also been extremely affected by the coronavirus crisis and the limitation of movements: the 'calçotades,' barbecue-style celebrations where everything revolves around peculiar grilled scallions, 'calçots.'
Between February and April, thousands of such calçotades take place outdoors and are the quintessential winter festive gathering in the county – yet now, they are not allowed, and farmers' work to have these long white and green spring onions available on time is seriously threatened.
Indeed, the producers of the Protected Geographical Indication (IGP) Calçot de Valls estimate that 25% of production will be lost. Farmers say it is not even worth harvesting those calçots still waiting to be picked, between 20% and 25% of the total in the season.
"The 25% that will not be harvested is in the benefit of farmers," told the IGP Calçot de Valls' president, Francesc Xavier Amill, to the Catalan News Agency.
Yet, the sector is hopeful of a recovery of the season at some point in April, although from late March, the quality of the product drops and in the first weeks of April, the last calçotades are being held until the following year.
In late January, farmers were very much looking forward to what looked to be the best season ever, with a sale of 18 million calçots.
This would have surpassed the 16 million grown last season – the sales of calçots surpassed 15 million in 2019.
Yet, these figures are now up in the air, because restaurants remain closed, and some of them specializing in calçotades, such as El Ganxo, in Valls' outskirts, in western Catalonia, will not open until next year.