Barcelona's first Bravas Fest comes to Poble Espanyol October 8-9
Ten restaurants join forces to create the Catalan capital's first festival dedicated to the ever-reliable potato favorite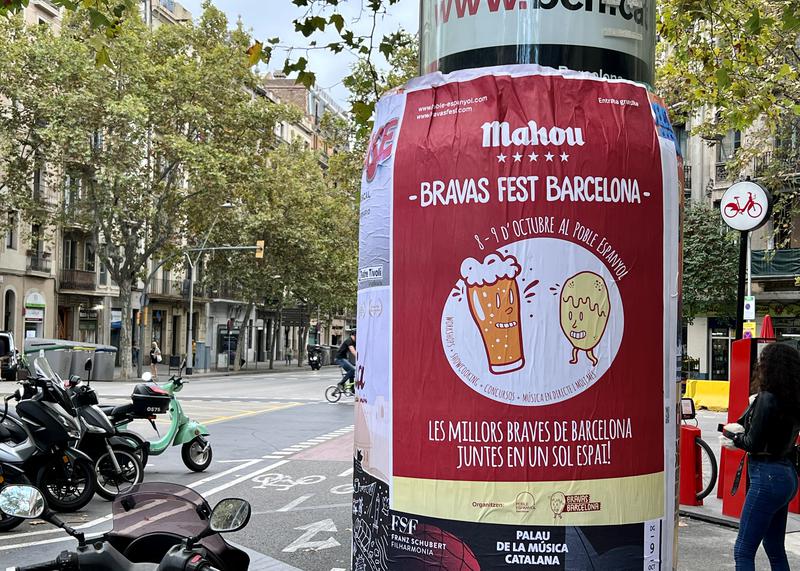 The first edition of the Mahou Bravas Fest Barcelona takes place in Poble Espanyol, near the fountains of Montjuïc, on October 8 and 9. Ten of the city's finest restaurants will sell patates braves and other 'tapes' dishes in a fair that will also see awards, workshops, and other activities.
As patates braves are one of the most beloved tapes dishes, a dedicated festival was bound to happen at some point. Ten restaurants, including La Esquinica, Montesquiu and La Porca, come together to offer their varied versions of fried potatoes in a spicy sauce to the public.
To up the stakes, a professional jury will attend the festival to award the best braves in Barcelona. Members of the jury include big names in the local foodie scene such as chef Fran López, the 4th youngest Michelin star chef in the world, from Xerta Restaurant, CèNTRIC gastro slowfood specialist Susana Aragón, and blogger Cristian Sánchez.
The public will have their say in a people's choice award based on attendees' votes.
More than just braves
To complete the tasting experience, every restaurant offers one extra signature tapes dish. The plates of braves are sold for €3, while other dishes will cost between €5 and €10. In addition, the different recipes are paired with complementing Mahou beers, from regular lagers, to IPAs, porters, and malty toasted beers.
The festival also includes live music from a range of artists including Catalan rumba legend Peret Reyes, and other activities hosted by chef, sommelier and former Top Chef contestant Fransisco Vincente. Beer enthusiasts will also have a chance to win their weight in Mahou 5 Estrellas.
The event takes place in the Plaza Mayor in Poble Espanyol on October 8 and 9 and visitors will be allowed to access all of the architectural museum.
The opening times are 12pm until midnight on Saturday and 12pm until 10pm on Sunday. The festival offers free entrance for residents of Catalonia, others need to purchase a ticket to the Poble Espanyol in order to get in. Spaces are limited, so get there early.