Badalona unveils Catalonia's tallest Christmas tree: 40-meters tall and 82,000 lights
50,000 people attend lighting-up ceremony, with some opinions divided over costs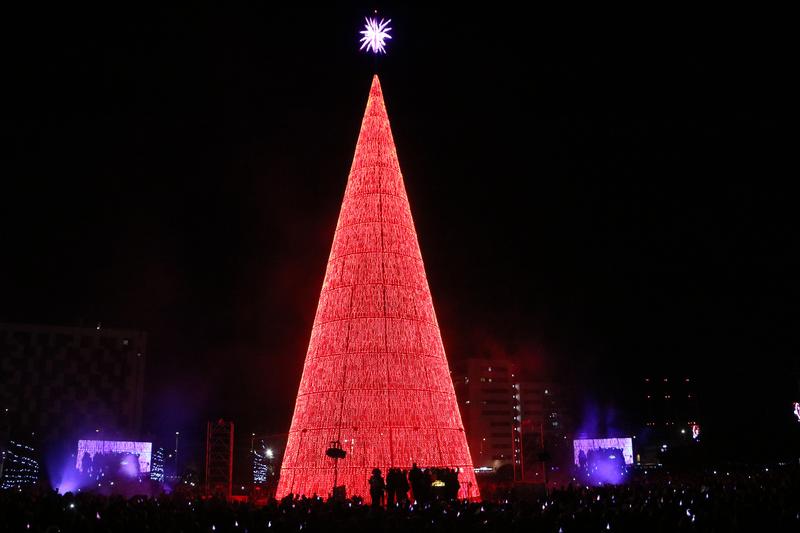 Badalone has lit up the tallest Christmas tree in Catalonia, and the mayor has even claimed it to be the tallest in all of Spain.
The 40-meter behemouth was lit up with its 82,000 LED lights for the first time on Satuday evening in a ceremony attended by 50,000 spectators.
The mayor of the city, Xavier García Albiol, did the honors, proclaiming Badalona to have "the best tree in Catalonia, in Spain and in the world."
The lighting of the tree was accompanied by a light and music show, which will be repeated every day until the end of the Christmas holidays.
The tree in Badalona was originally supposed to be the tallest in Spain, but mayor Albiol affirmed that his tree continues to be the tallest this year at 40 meters. "What's happening is that these people, who have a very good tree of 37 meters, say that they will put a very tall antenna and a very tall star," he joked.
In a humorous speech, the mayor told the crowd, "I tell you seriously, I got a call from NASA that one of their satellites noticed interference because there was a very tall tree."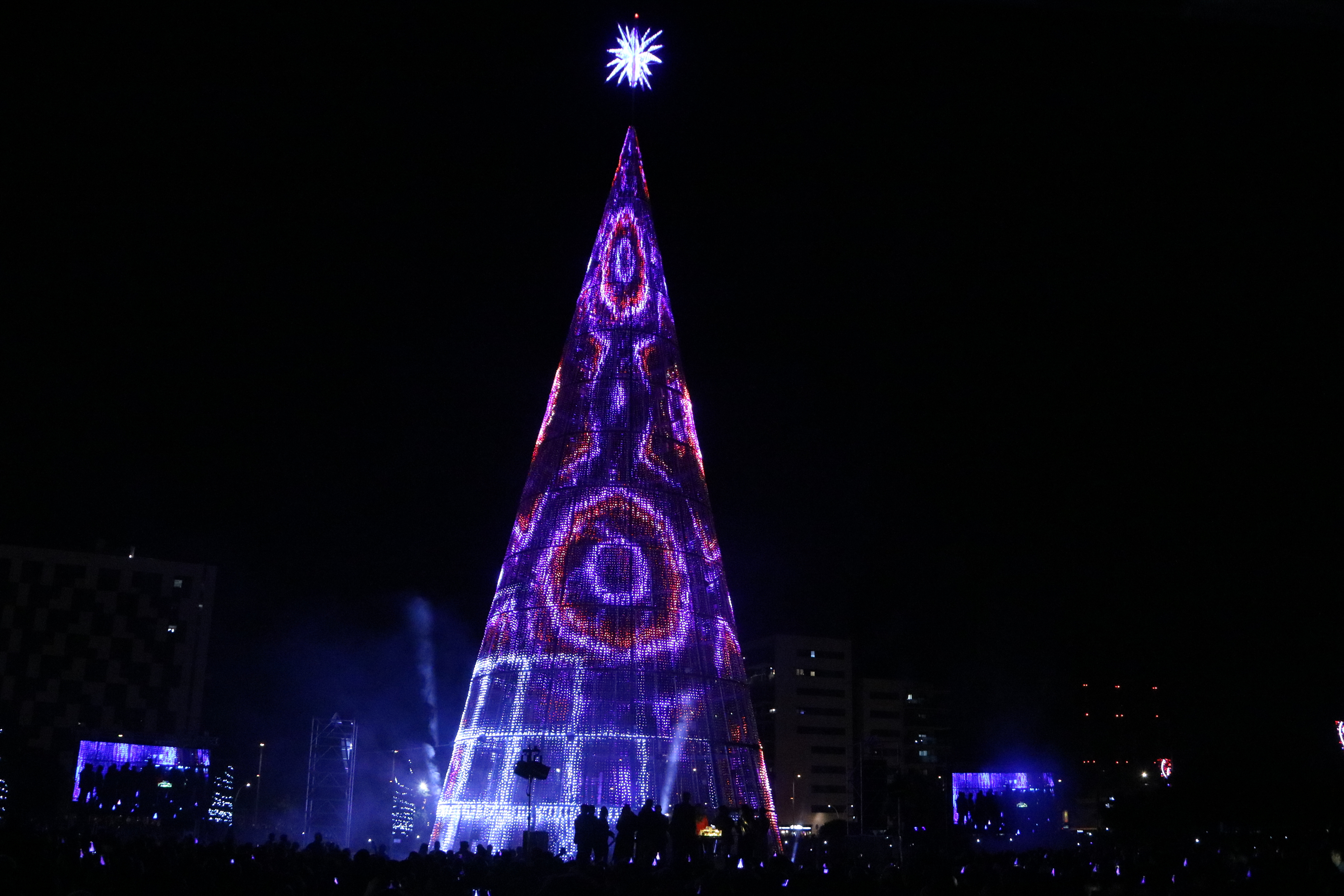 Among the 50,000 curious onlookers there was an array of opinions and moods, with many delighted to see such an impressive festive ornament, and others worries about costs.
Albiol also addressed these criticisms, explaining that "of course we have to solve the problems that exist in the city, problems of cleanliness, but the residents of Badalona also deserve to have the best Christmas in the country."
The spectacle accompanying the lighting up of the tree can be seen every weekday at 6pm and 7pm, and on Saturdays, Sundays and public holidays at 5pm, 6pm, 7pm, 8pm and 9pm.
Opinions divided
Among the residents of Badalona there are all sorts of different opinions about the new Christmas tree.
The youngest residents are the ones who generally have the most positive feelings about the new ornament. Mari Carmen told the Catalan News Agency that "it's very beautiful, it gives a lot of joy and celebration."
However, others would have preferred a more humble tree. Vanessa, unimpressed, called it "a stick with lights." Another Badalona resident, Jorge, says he prefers "normal trees and not iron ones."
Another reason for complaint is the budget behind it. Many consider it costs too much and that the money could have been used to resolve other issues.