Sketching and creating stop-motion award-winning motion pictures from Barcelona
Grangel Studio designs movie characters for Tim Burton, Guillermo del Toro, and Steven Spielberg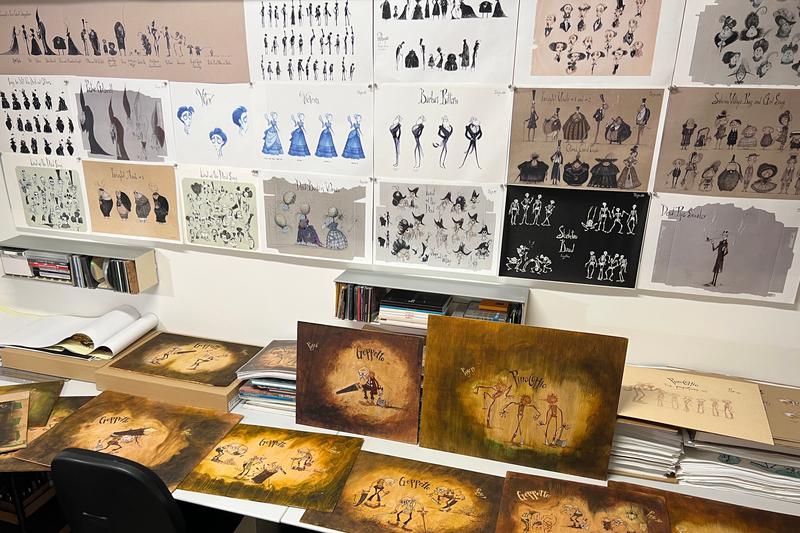 Victor in Tim Burton's 'Corpse Bride' is inspired by Johnny Depp. Alex the Lion from DreamWorks' 'Madagascar' movie could have had another hairstyle. Pinocchio, in Guillermo del Toro's latest movie, could have been completely different, but two brothers in Barcelona decided what he would look like.
Siblings Carlos Grangel and Jordi Grangel have been working in the animation industry for decades. They currently own Grangel Studio, which is very well-known internationally, but remains a mystery to locals even though they have likely seen their work.
Aside from Burton and del Toro, they have also worked for the likes of Steven Spielberg and the DreamWorks animation studio alongside Spielberg, Jeffrey Katzenberg, as well as David Geffen. In total, Grangel Studio has worked for 42 different cinema directors.
One could say these siblings play in the A-league of animation. And this is not far from reality, as the vast majority of their work happens abroad.
"The majority of our work is for the US and UK markets and then Germany, Japan, and France and some work for Italy, and very little for Spain and very little for Catalonia because the industry is small, so we're basically working for companies outside Spain," Carlos Grangel, a character designer, said to Catalan News during an interview in the company's studio in Barcelona.
Grangel, despite "loving the Catalan cinema industry," believes that "there is little investment in animation" compared to that which goes to video games.
Studio full of color
Facing a sunny and vivid boulevard taken over by bars, the Grangel Studio offices are located in a flat with amazing views of the day-to-day life in Barcelona.
Indoor all the colored pens, pencils, markers, papers, and materials enjoy their space beside dolls, paintings and sketches, and even prizes, including a Catalan Cinema Academy Gaudí Award.
The creative process takes place in three different rooms, all of which display traces of past and current works hanging on the walls.
Oscar-awarded
Grangel Studios' latest success is being part of the team that was awarded an Oscar for Guillermo del Toro's 'Pinocchio,' which won Best Animation Feature Film.
The team had been working with the director since 2010, when the artist commissioned their services, but the project was put on hold due to financial constraints for years until Netflix came into the picture with a €40 million investment.
Grangel Studio was in charge of designing the characters of Pinocchio and Geppetto, and many proposals were considered.
A last-minute change included placing Sebastian J. Cricket, Pinocchio's conscience, in his heart instead of his belly. Guillermo del Toro changed the name of Disney's globally renown Jiminy Cricket.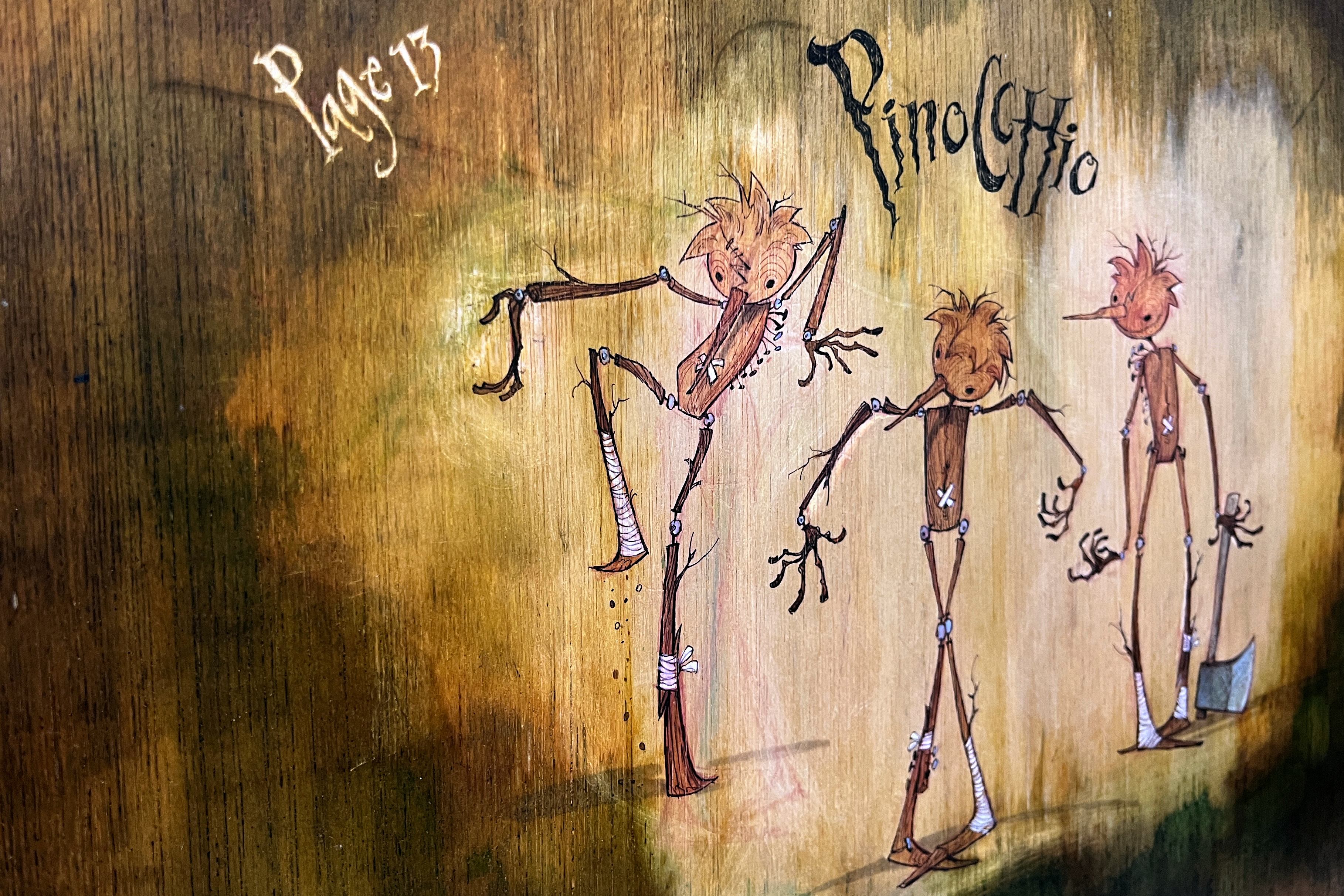 DreamWorks, Spielberg, and Grangel
'Prince of Egypt' (1998), 'Madagascar' (2005), and 'How to train your dragon' (2010) are just some examples of the long-going relationship between DreamWorks Animation, a Californian studio, and Grangel.
"In our case, we are very fortunate. We are privileged that studios and directors call us. They call Barcelona, they call Grangel Studio, and they want us to create a style for the new movie. So, the first step is: what is the story about? Can you send the script? Can we talk, shall we meet?" Carlos Grangel said to this media outlet.
Their relationship with some of the directors that call them is unique.
"I remember when I started in London, and Steven Spielberg came straight into my office," Carlos said. He just started working for Amblimation, a British production company created by the director in 1989.
"I barely spoke English at the time, and with my 'Spanglish,' I said: 'I'm sorry, I'm new here,'" Grangel recalls. Three weeks later, the artist showed his designs to the director, and became a character designer in animation after that first meeting
If it is Tim Burton, we have to respect it. If it is del Toro, he has a different vision from Tim's, so each director is different

Carlos Grangel

Grangel Studio
Years later, when Spielberg, Katzenberg, and Geffen (the S.K.G. that appear under DreamWorks' logo in movies) created the new company, they started working with Grangel Studio.
Several design proposals
After first hosting a meeting with the director and learning about the story, the team starts by "getting references, small sketches, to find out the visual look for the characters, prompts, backgrounds, and anything that has to do with the movie," Carlos Grangel told Catalan News.
"The character design is along the lines of the director's information," he added before making clear that the studio does not want to stray "far from the director's vision."
"If it is Tim Burton, we have to respect it," he said. "If it is del Toro, he has a different vision from Tim's, so each director is different."
Grangel Studio normally takes four to five weeks to come up with a first proposal. "Sometimes it goes well, sometimes so-so, but we have a 70% approval rate," Grangel said.
Then, the director will give their opinion on what should be changed.
Just hanging from the company's headquarters walls, the visitor can see hundreds of sketches of different design proposals of many characters, including those in Tim Burton's movie, or the ones in upcoming films.
Even on their website, Grangel Studio has dozens of different mane proposals for Alex the Lion, one of the main characters in Madagascar.
Dozens of concepts were submitted, all with different facial expressions or even postures.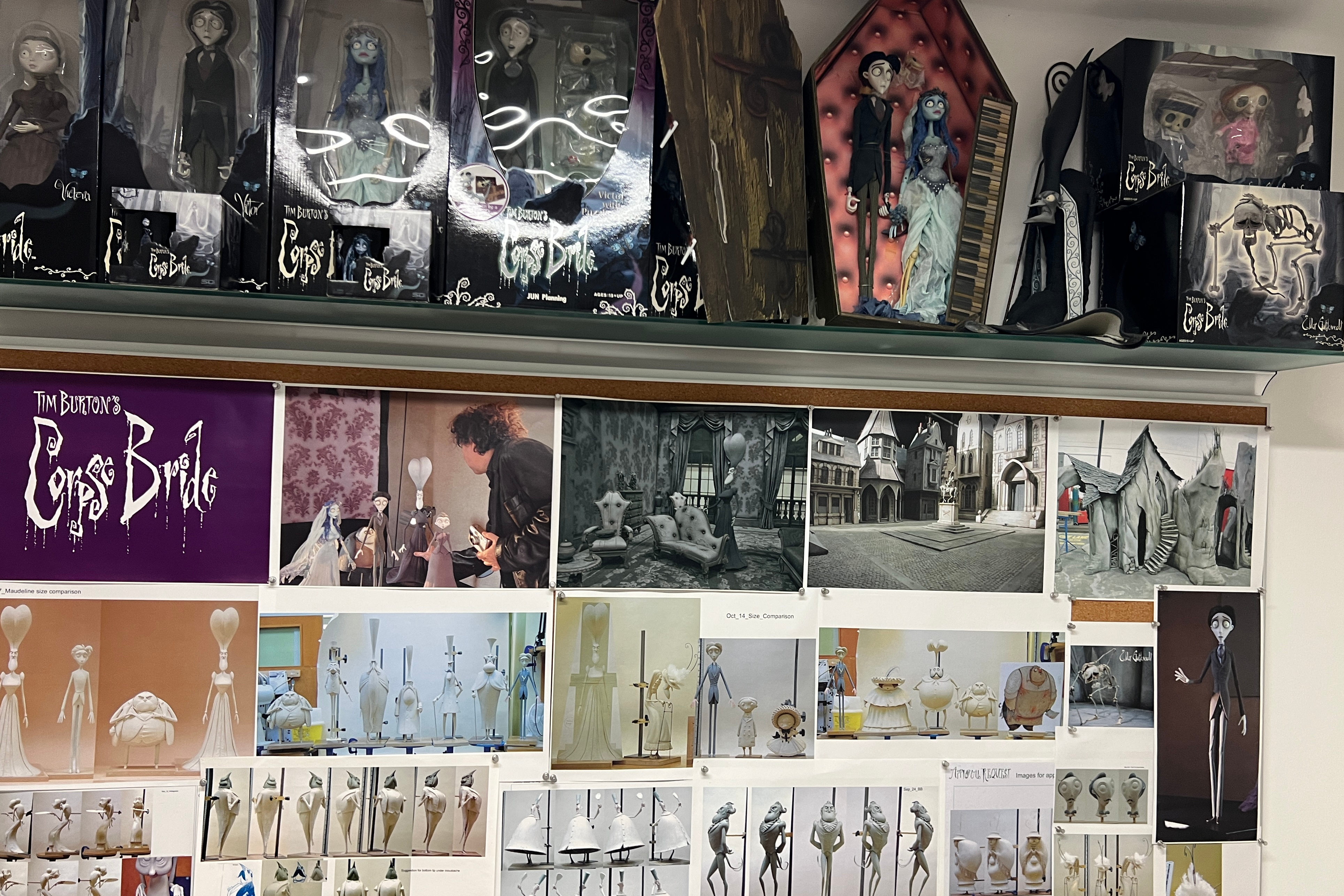 The reality is that "animation is a team effort to have the best possible visuals for that movie."
For Carlos Grangel, who has been working in the industry for over four decades, "it is very important to be a team worker," as sometimes someone leads on their own designs, and sometimes someone else does, but "we have to help that person be successful."
But one thing is for certain according to Grangel: "The most important thing in a movie, no matter what, is that it needs a strong story."
No sequels or second parts
"We do not do any sequels at all," Carlos Grangel said.
For him and his brother, it does not matter who the director is or "how big the paycheck is," as they "do not repeat" their stories. "We are creative people, and we want to be challenged, and with all my respect, a sequel, for us, is not interesting."
Throughout their time as professionals, some directors and companies have asked for a second or third part, and it took a while for some studios to understand one of the main rules at Grangel Studio is to "not do any sequels."
All this creativity has led the studio to win many awards, including the Annie Award in 2002, the biggest prize in the animation industry, which they won for their work on DreamWorks' 'Spirit - Stallion of the Cimarron'. This was the first time in history that a studio outside the US was awarded the prize. Years later, in 2006, Grangel Studio was also nominated for an Annie Award for their work on 'Corpse Bride.'
More recently, the studio was in the running for Best Animated Feature Film at the Oscar's against DreamWorks for 'Puss in Boots: The Last Wish,' which was complicated for the Catalan studio as some of the competing designers had been their colleagues on other movies.