[INTERACTIVE MAP] 37 towns open dog beaches this summer in Catalonia
Barcelona, Costa Brava, and many more welcome animals, but with some restrictions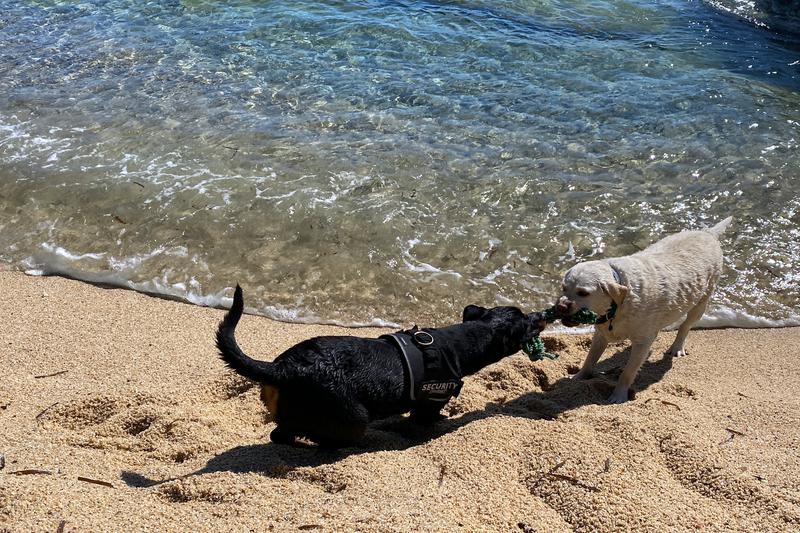 Enjoying a day at the beach in the summer is something most people are looking forward to, and some will be sure to take their furry companions with them to one of the many dog beaches across Catalonia.
There will be 37 different towns with beaches for dogs this summer, Catalan News was able to confirm by contacting almost 70 seaside municipalities. Many more allow animals to enjoy a swim during the winter or off-peak holiday seasons, but when summer comes, authorities in over 30 municipalities restrict the fun to humans only.
Some municipalities, such as the northern Costa Brava town of Port de la Selva, have more than one dog-friendly beach in summer.
On both beaches, there are signs explaining where the area for pets starts and ends, but the dog-friendly zones are "open all year round, with no time restrictions," sources from the city council told Catalan News.
South of Port de la Selva, also in the Costa Brava, the town of Torroella de Montgrí-l'Estartit has a 900 square meter area open to dogs from Easter to mid-September.
Something similar happens in Barcelona, where dogs can enjoy some off-leash time at the Platja de Llevant beach, where, on the northern side, authorities have installed an enclosure for pets. The site, however, takes up only 7% of the beach. It is open from May 27 to September 11, from 10:30 am to 7:30 pm.
Badalona, just north of the Catalan capital, also has an area where dogs are allowed to roam, but it also has time restrictions, from 10 am to 7 pm. Only dogs that have a microchip are allowed.
While in Barcelona and in Badalona dogs can enjoy the beach during sun hours in summer, in El Prat de Llobregat, south of the capital, pet access to the only dog-friendly beach in the town, the Platja de Can Camins beach, is limited to 8 pm to 8 am from May 1 to September 30. Although there are time restrictions, they do have showers for pets.
Ten counties
Catalonia has beaches across twelve different counties. However, two of them do not have any dog-friendly beaches: La Selva to the north of Barcelona and Baix Penedès to the south.
Meanwhile, Alt Empordà, Baix Empordà, Maresme, Barcelonès, Baix Llobregat, Garraf, Tarragonès, Baix Camp, Baix Ebre, and Montsià do have pet-friendly beaches during the summer season.
Nine municipalities in Maresme county have dog-friendly beaches, while in Tarragonès only the town of Roda de Berà has space for them.
Reasons against dog beaches: size, Blue Flag beaches certification, or animal safety
Coves, beaches, and areas beside ports are some of the different areas dogs are allowed to go to in the summer in 37 municipalities across Catalonia. However, in 32 out of the 69 seaside towns, pets do not have a beach they can visit in the summer.
The main reasons why animals are not allowed to enter beaches in Coma-ruga, Vendrell, is due to "dog safety, regarding too much sun exposure in an unusual place for the vast majority of animals, which could cause dizziness, vomiting or diseases because of sand and sea water intake, or heat stroke," Bárbara María Peris Sellés, Vendrell's councilor for beaches, tourism, and territorial cohesion, told Catalan News.
Urban beaches in the northern town of Tossa de Mar are "very small," sources from the city council said, meaning they have "difficulty offering adequate beach services."
However, small spaces are not the only reason why Tossa de Mar does not have a safe space for dogs at the beach: the Blue Flag beaches quality certification prohibits it. In Tossa, pets are therefore only allowed to go to the beach between November 1 and March 31.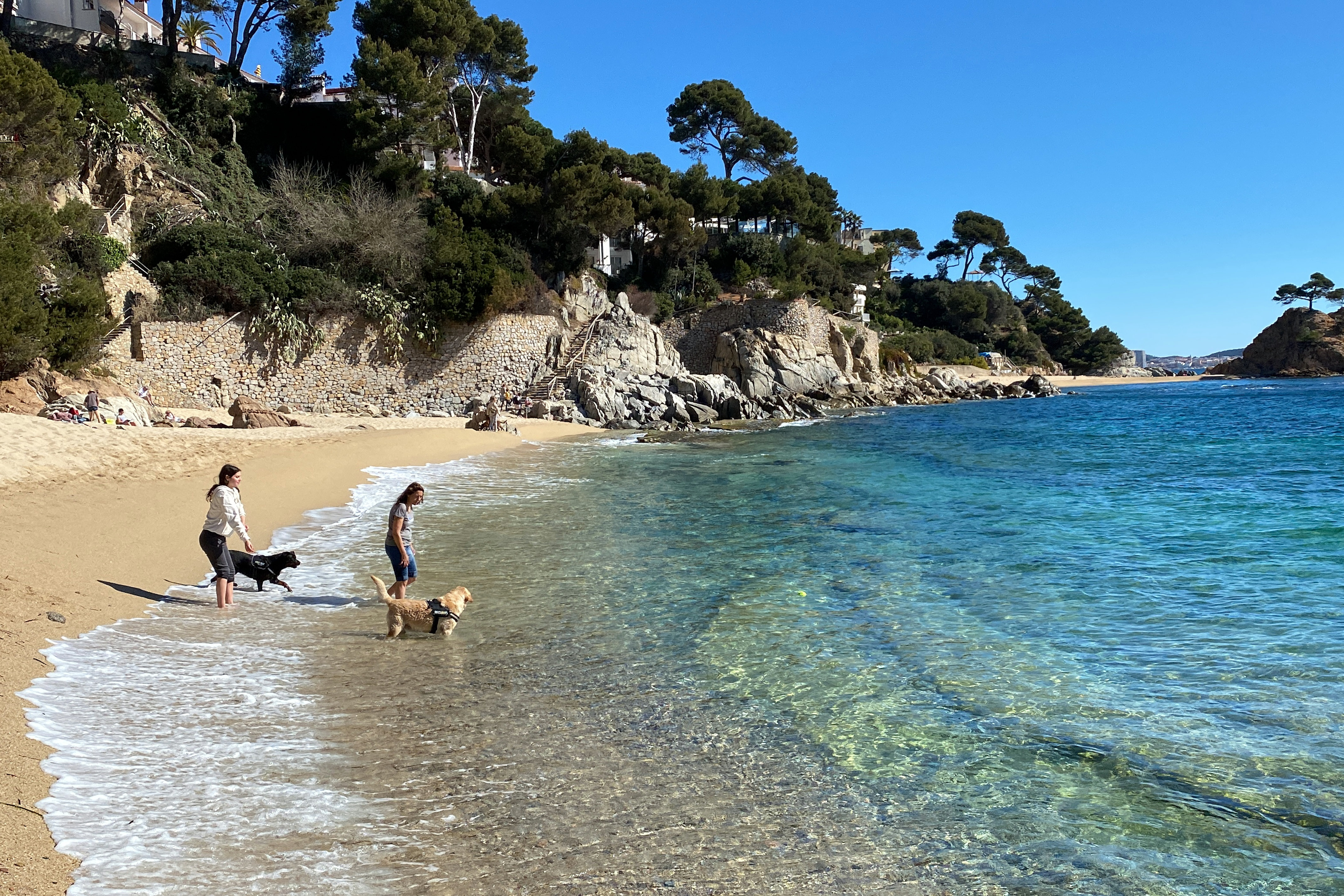 A similar situation is seen in the southern town of Calafell, where animals are not allowed on beaches between Easter and early October because of the Blue Flag beaches certification, a recognition that the city council says the town "cannot go without."
Meanwhile, in one of the northernmost towns on the Costa Brava, Sant Pere Pescador, there are no beaches at all for dogs.
"It would be difficult to find the space," council sources said, as the town wants to continue to keep its coastal area as a natural park where several local species of birds nest, such as the Kentish plover or the Black-winged stilt. The same sources, however, said they considered a potential dog beach to be an "interesting option."
In Blanes, considered the southernmost town of the Costa Brava, the main bathing areas have Blue Flag certification, but a small site in the Passeig de S'Abanell beach does not.
It is considered, however, of special importance for the protection of wildlife by the Catalan government, and both local and Catalan authorities are still trying to find a way to allow dogs on the beach.