The 'other Sagrada Família' reopens
Designed by Gaudí disciple Jujol, La Mare de Déu de Montserrat is a favorite spot for weddings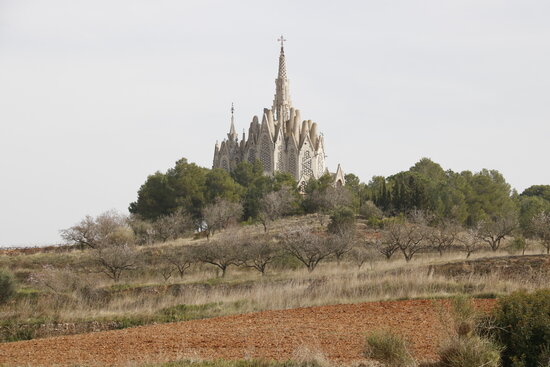 Tucked away in the southern Catalan countryside lies a little-known church affectionately dubbed the 'other Sagrada Família'.
Designed by Josep Maria Jujol – a disciple of Antoni Gaudí and one of his closest collaborators – the sanctuary of La Mare de Déu de Montserrat in the village of Montferri reopens on Tuesday after shutting its doors for months due to the Covid-19 pandemic.
The church, a favorite wedding venue for couples in the Tarragona area and popular with online travel bloggers, is an excellent example of the modernisme architechtural style, also known as Catalan modernism.
The local council, which owns the building, hopes to make the hermitage the linchpin of a wider plan to attract tourists to the area.
Before the pandemic, around 18,000 tourists visited the sanctuary annually and the council had begun to introduce guided tours that included wine and beer tastings from local producers.
Visitors, along with weddings, provide much-needed revenue for the council to maintain and protect this architectural gem. This year, for example, an overhaul of the interior lighting is planned.
Jujol began work on the church in 1925 but it was not completed until 1999. The structure features 120 arches and is shaped like a ship with its bow facing towards Montserrat, the iconic mountain that houses the famous statue of the Virgin of Montserrat, to whom the Montferri church is dedicated.