Museu Casteller de Catalunya: human tower museum opens in southern Catalonia
After decades of bureaucratic delays, the museum showcases the history and values of 'castells'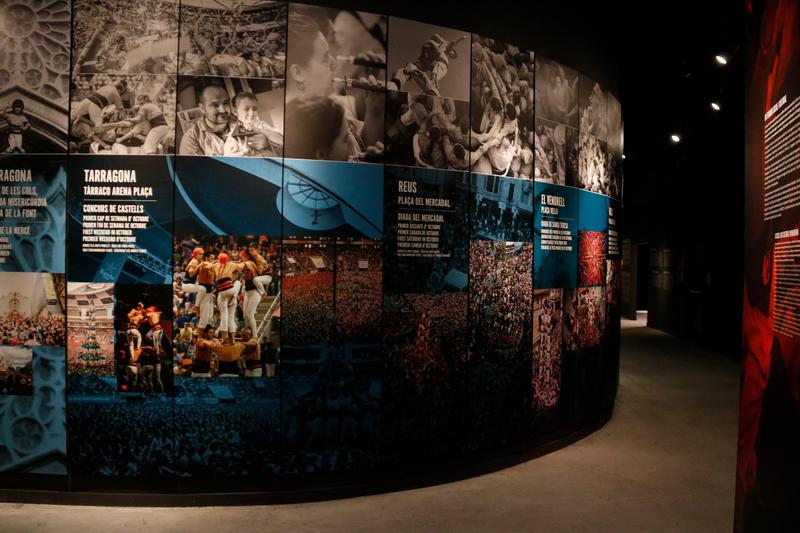 On Friday, September 8, Món Casteller, the museum of human towers or 'castells' of Catalonia, will open in Valls, a southern Catalonia town not far from Tarragona.
This comes decades after the concept was first proposed in 1977 by historian and photographer Pere Català Roca.
Almost 50 years later, and after many bureaucratic delays, the 'castells' Museum will open its doors to visitors who wish to learn more about human towers and everything surrounding them.
The Catalan government, Tarragona's regional authority, and the Valls town hall have signed an agreement to "ensure the continuity of the museum until 2026."
"Power, equilibrium, courage, and intelligence"
The museum is based on the guiding principles of 'castells': power, equilibrium, courage, and intelligence (in Catalan: força, equilibri, valor i seny).
It uses audiovisual projections and immersive content to allow visitors to experience what it is like to be inside a human tower.
It also features some historical achievements like the 9-tier tower with three people in each tier ('3 de 9 amb folre') that the Xiquets de Valls pulled off or the 9-tier ('el pilar de 9') human tower made by the Castellers de Vilafranca.
Dolors Farré, the mayor of Valls, mentioned during the presentation of the museum that it has "three dimensions": a local one, for the historic center of the city; a national one, as "'castells' identify Catalonia as a country"; and a universal, as human towers are a UNESCO Intangible Cultural Heritage of Humanity.