Bakeries hope to sell more than 1.8m 'coques' for bumper Sant Joan
Good weather and weekend bank holiday to boost sales of traditional cakes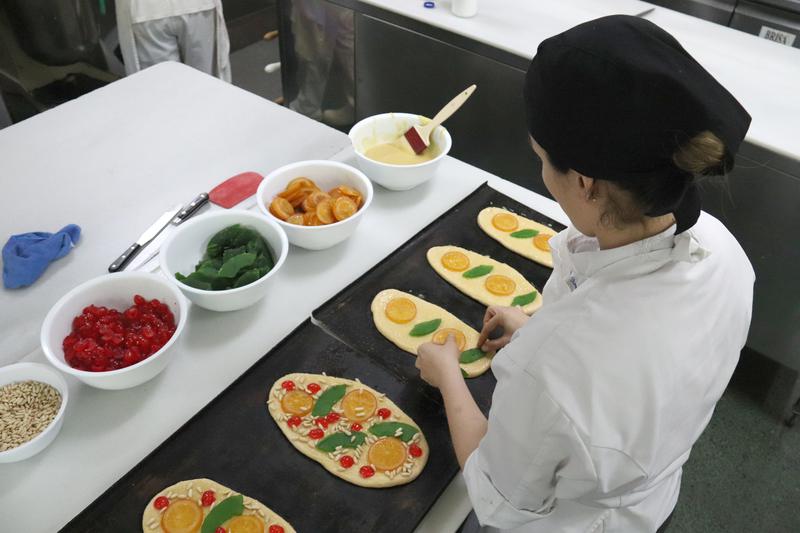 Bakeries and pastisseries are anticipating a bumper Sant Joan, with high hopes for sales of more than 1.8 million coques, the traditional cakes eaten during this midsummer festival.
With the Sant Joan's Eve celebrations falling on a Friday and good weather forecast for the weekend, Antoni Bellart, head of the Pastry Chefs Guild, is expecting "very good" sales.
And while the tradition of feasting on these brioche-like sweet flatbreads continues to be as strong as ever, buyers' habits are changing, Bellart told the Catalan News Agency (ACN).
Customers are increasingly choosing to buy "three or four smaller coques" in order to try different types.
The classic Sant Joan coca – with candied fruit and pine nuts – remains a favorite, but custard cream ones are very popular, and new flavors are gaining ground, including green tea, passion fruit, pistachios, or fresh fruit instead of candied fruit.
"Custard cream [coques] are attacking from two fronts, the one with lardons, which is made with puff pastry, and the candied fruit one, which is brioche," Bellart says.
An artisanal product
Bellart, from Pastisseria Triomf in Barcelona, emphasizes that bakeries' coques are artisanal, always made with natural ingredients, without additives, and freshly made.
"This is our strength, he says. "We can't compete [with supermarkets] on price, but we can on this."
Bellart says the cakes are retailing at around the same price as last year, between €18 and €22 for a coca for four people.
The cost of basic ingredients, such as flour, eggs and butter, remains high, but the cost of electricity has come down, as has the price of one key ingredient – pine nuts are 30% cheaper than this time last year.
"Pine nuts were very expensive, and they continue to be expensive, but with this drop, luckily, we can put a little more of them in," Bellart says.
Fireworks and bonfires
The Sant Joan festivities, marking the feast day of Saint John the Baptist, are not just about these delicious desserts.
On June 23, the revetlla de Sant Joan is a night of bonfires, fireworks, music and communal dinners, celebrating the summer solstice. And while astronomers may point out it is technically a couple of days late, with the party falling on a Friday night, not many in Catalonia will care!