Video art in a boutique hotel: Loop Barcelona Fair returns for 20th edition
43 videos from world-renowned artists will be screened in hotel bedrooms from November 15 to 17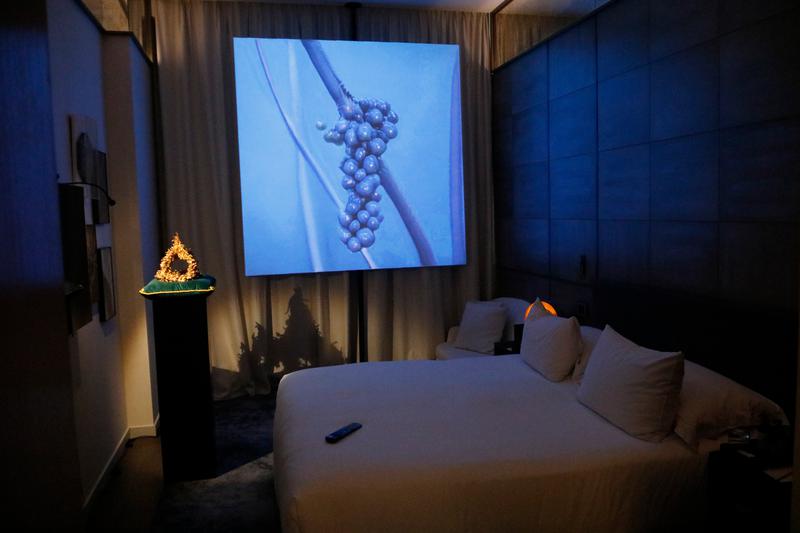 The 20th edition of the Loop Barcelona video art fair got underway on Tuesday with a welcome return to its pre-pandemic format – presenting films in the rooms of the 5-star boutique hotel Almanac Barcelona.
A total of 43 videos will be shown from November 15 to 17, by leading artists, including previous award winners from the Berlin, Sundance and New York film festivals and former exhibitors at the Venice and Lyon biennales.
Among the artists showing their works are Sigurður Guðjónsson, Lenora de Barros, Marianna Simnett, Annika Kahrs and Cemile Sahin.
Representatives from world-renowned galleries such as Krinzinger in Vienna, Rodeo in London, Esther Schipper in Berlin or Galerie Jocelyn Wolff in Paris will also take part.
Loop Fair is just one part of Loop Barcelona – Loop Festival runs November 8-20 at sites across Barcelona while Loop Talks on November 16th and 17th will investigate "collecting as a form of cultural production and dig into the notion of custodianship."
The 43 works by artists from all over the world have been selected by an international jury chaired by Jean-Conrad Lemaître, with Isabelle Lemaître, Haro Cumbusyan, Renée Drake and Josée & Marc Gensollen.
The artworks include films, animations and virtual reality videos that explore various themes and experiment with new media, "reaffirming the flexibility of video as a creative and critical tool."
All videos presented at Loop Fair will be simultaneously available in streaming on Loop's virtual platform.