UK to host its largest Catalan culture festival this spring
25 events across the country showcasing best of Catalan books, dance, music, art, cinema, and theatre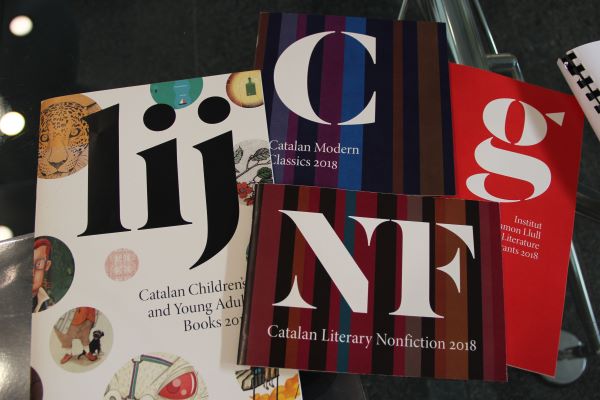 From March to June, the UK will welcome the Spotlight on Catalan Culture festival, displaying the best of Catalan books, dance, music, art, cinema, and theatre, introducing UK audiences to the richness of Catalan culture .
The 25-event programme will include a range of formats, such as author talks, circus and theatre performances, poetry readings, art exhibitions, history talks, film screenings, jazz concerts, digital projects bridging literature and film, translation workshops, publishing masterclasses for university students, and more.
The festival has been organized by the Ramon Llull Institute (IRL) in collaboration with a number of cultural establishments across the UK, notably Literature Across Frontiers, UNESCO Cities of Literature, Wales Literature Exchange, The ICA, Sadler's Wells, New Diorama Theatre.
IRL has also partnered up with several British universities to deliver the programme of panel events, talks, seminars and workshops, in particular Oxford, Edinburgh, UCL, KCL, Leeds, Newcastle, and Manchester. These will also be open to the public.
The festival aims to introduce the general British public to the wealth of Catalan culture, and showcase the offering of artists, authors, and performers from Catalan-speaking territories.
This is under the Ramon Llull Institute's wider purpose of promoting Catalan culture overseas. It is a consortium consisting of the governments of Catalonia and the Balearic Islands, as well as the Barcelona city council.
Some of the highlights of the programme include two events exhibiting Catalan and Balearic jazz music at The Pheasantry, the Pizza Express supper club in Chelsea, London, and a conversation between British author Max Porter and Catalan writer Irene Solà about all things literature.
Many of the events are free to attend, although even those that must be paid for only go up to £25.
Tickets are not bought through a centralized website, as the events will be taking place over a numerous different venues. Below is a list of the websites where tickets can be bought. For more information consult the festival website.
https://www.pizzaexpresslive.com/whats-on/
https://www.sadlerswells.com/whats-on/
https://bushhallmusic.co.uk/whats-on/
https://newdiorama.com/whats-on/
https://www.jacksonslane.org.uk/whats-on/
The first event, a talk with author Martí Sales and Durham University professor H. Rosi Song in Newcastle, begins on March 24, and the festival closes witha series of Catalan film and co-production screenings in London on weekends in June.